Some seek revival of advisory agency amid calls for East St. Louis bankruptcy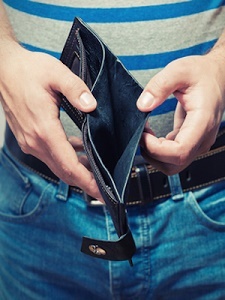 Contributed photo
EAST ST. LOUIS – On Tuesday, Budget Director Egzabia Bennett recommended that East St. Louis City file for bankruptcy – his third recommendation for bankruptcy in the past two years.
Bennett declined to comment on his recommendation; however, his paperwork listed his concerns with the financial state of the city.
"We have contracts and liabilities that we cannot afford, and we cannot realistically project any new concrete revenues in the near future that would relieve the burden," the paperwork read.
According to the paperwork, East St. Louis needs to clear a $7.5 million deficit.
However, the process for a local government to file for municipal bankruptcy in Illinois is difficult. Illinois is one of three states in which cities have a very limited authority to file directly for bankruptcy.
Recent legislation proposed in March before the Illinois House of Representatives introduced changes that would authorize local governments to file for bankruptcy. Legislators have also discussed alternate options to making bankruptcy easier to declare, such as the creation of a statewide bankruptcy protection authority.
Laurence Msall, President of the Civic Federation, and municipal bankruptcy expert James Spiotto proposed the Local Government Protection Authority in March, which would equip local governments facing financial distress with expert advice to help protect them from facing bankruptcy.
Interestingly enough, the same city that may file for bankruptcy benefitted from a similar protection program almost two decades ago. In 1990, the East St. Louis Financial Advisory Authority was created to help save the city from financial distress. The program, which ended in 2013, helped the city balance its budget for ten consecutive years by providing it with expert advice and operational oversight.
Shortly after the Authority was disbanded, Bennett issued his first recommendation that the city file for bankruptcy.
Msall ties East St. Louis's financial distress to a statewide lack of protection against bankruptcy, and insufficient oversight over cities in financial distress.
"East St. Louis, in the past, has been subject to a state oversight authority, but there is no provision for recreating it, and no state role for following up once the authority was no longer in place," Msall said.
"There is still no mechanism for other municipalities to have the benefit of the experience of a previous oversight authority, or to have access to state resources or state expertise now that they are no longer covered by that authority.
According to Msall, all municipalities, not just East St. Louis, would benefit from a protection authority. He recommends the creation of a statewide protection authority to provide assistance to municipalities that find themselves in financial distress.
"It would be a standing state authority, funded by the state of Illinois, and very similar to what is done in Michigan," said Msall. "They would try to help municipalities avoid bankruptcy by looking at the alternatives, looking at their tax expenditures, and bringing significant financial assistance before the municipality could seek bankruptcy."
The original proposal before the House committee "didn't move very far or fast in the general assembly."
East St. Louis's financial distress points to larger problems in the state's entire financial system, said Msall, who believes that there are a "number of issues" that need to be addressed in Illinois bankruptcy law.
"The Civic Federation doesn't advocate for bankruptcy, or bankruptcy protection for our local governments, but we do believe the process by which the state is involved could be much more transparent and much easier to access," he said.
More News