Swansea TIF Joint Review Board discusses current TIF projects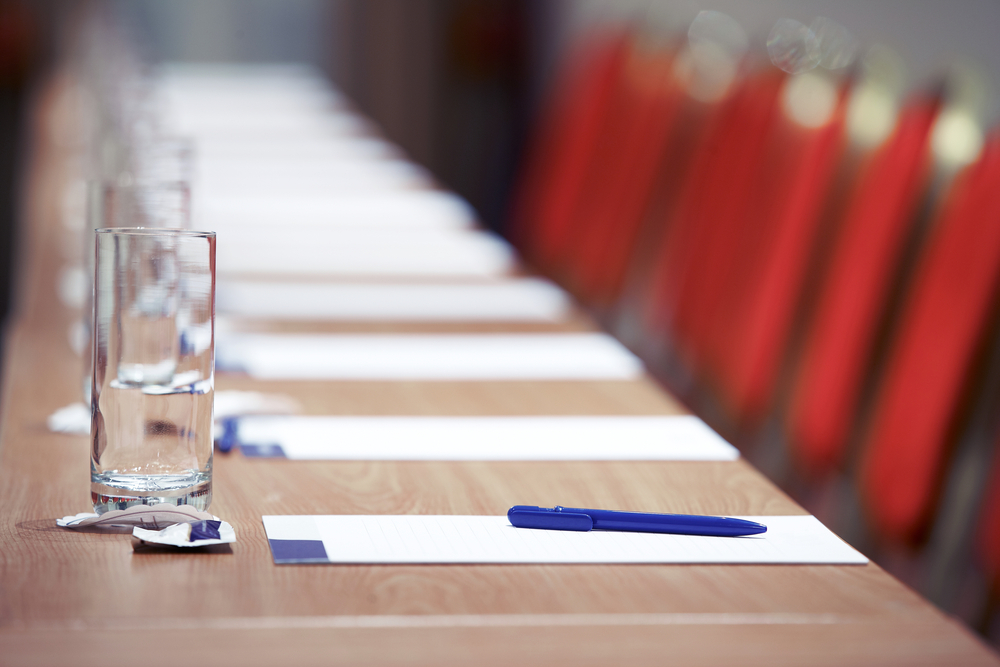 Village of Swansea Joint TIF Review Board met Tuesday, Dec. 20.
Here are the minutes as provided by Swansea:
VILLAGE OF SWANSEA T.I.F. JOINT REVIEW BOARD MINUTES
Tuesday. December 20, 2016
1. Call to Order
The TIF Joint Review Board members gathered for the annual meeting at the Swansea Government Center, 1444 Boul Avenue. Mayor Ken Mueller called the meeting to order at 10:00 a.m.
2. Members Present
Kenneth S. Mueller - Mayor - Village of Swansea Robert Samuelson - Attorney - Southwestern Illinois College Lyndon Joost - Village Administrator, Village of Swansea Kathie Fietsam - Accounting Manager, Village of Swansea
Selection of Recorder (Village staff)
Barb Kimutis - Deputy Village Clerk - Village of Swansea
3. Approval of Minutes from December 22, 2015
Mayor called for the review of minutes from the last TIF Joint Review Board Meeting. Robert Samualson moved to approve the minutes with a second by Kathie Fietsam. All present voted in favor.
4. Review of Annual Tax Increment Finance Audit Reports for TIF I & TIF2 for Fiscal Year 2016 (May 1. 2015 to April 30, 2016)
Mayor Mueller conducted a brief introduction, explaining that Swansea has two TIF Districts, and followed with a call for questions. None were heard.
5. Discuss Current Developments.
Within the TIF Districts Mayor Mueller stated that since the last TIF review board meeting, the Village has purchased the property next to Don's Hardware for $140,000 which is in TIF 1. He went on to explain the Village is in the process of offering that property for commercial development and hopefully a restaurant and some other businesses will be interested. It is 7+ acres. From now until the next meeting, the Village will hopefully be using TIF 2 money for the necessary improvements to the building at 1400N. Illinois St. which is now entirely for use by the Police Department. Specific modifications are still undetermined.
Mueller said that TIF I expires in 2020. Currently TIF I funds are being used in tearing down the house at 1901 Garden Street, in an effort to make all the properties which were recently purchase and had homes demolished available for development.
Attorney Samuelson asked if the Village intends to extend the TIF 1. Mayor Mueller explained that the Village currently has no plans to do so.
Administrator Joost explained the Village's vision for development along Boul Avenue, noting that there is a concept plan for three potential retail lots. The St. Clair County Transit District owns the property across Boul Avenue, where there could be a trail head park. The hope would be to perhaps attract a bicycle shop for one of the retail properties. The trail would also allow High Mount School to connect to Mel Price Park.
Attorney Samuelson remarked that this would be an ideal use of TEF funds, which are intended to build up an area for public use.
Administrator Joost continued to explain that there are l l Village owned vacant parcels on and around Garden Street and the Village hopes to issue a Request for Proposals to go out to private developers. Mayor Mueller said the Village also hopes for the Garden Street redevelopment to extend to the Metro Station to help develop that whole area, adding there are plans for senior housing with 62 units.
The southern end of Hwy. 159 was touched upon by Administrator Joost, where the Village would like to continue the street scape of Belleville to develop a town center triangle with 159, 161, and Boul Avenue. Mayor Mueller added that this is also a Business District. The vision is to attract new businesses which would generate sales tax revenue.
Mayor Mueller called for any additional questions, and none were heard.
5. Adjournment
There being no further business, a motion was made by Mayor Mueller to adjourn the meeting. Seconded by Robert Samuelson. Meeting was adjourned at 10:12 a.m.
Respectfully submitted,
Barbara Kimutis Deputy Village Clerk
Want to get notified whenever we write about any of these organizations ?
Next time we write about any of these organizations, we'll email you a link to the story. You may edit your settings or unsubscribe at any time.
Sign-up for Alerts
Organizations in this Story
Village of Swansea • Village of Swansea Board of Trustees
More News