Madison County Emergency Telephone System Board met June 28.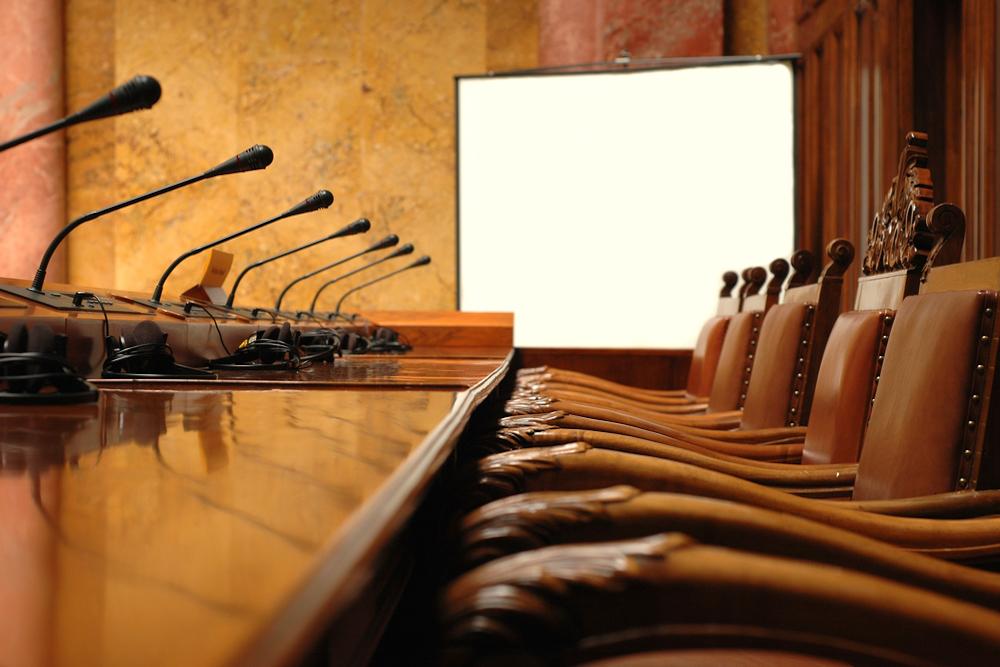 Madison County Emergency Telephone System Board met June 28.
Here is the minutes provided by the Board:
Board Members in Attendance:
Rich Schardan Retired Chief, Maryville Police Department
Terry M. Bell Chief, Highland Police Department
Steve Evans Chief, Collinsville Police Department
Vince Martinez Chief, Granite City Fire Department
Marc McLemore Captain, Madison County Sheriff's Office
Donald Moore County Board Member
Robert A. Rizzi, Jr. Dir. of Support Serv., Madison County Sheriff's Off.
Board Members Absent:
None.
Staff Members Present:
Terry McFarland 9-1-1 Coordinator
Dana Burris Training Administrator
Rob Hursey GIS Specialist
George Perica Addressing Specialist
Ellen Rogers Administrative Aide
Clint Soldan Data Base Manager
Others:
Please see Sign-in sheet.
Chairman Schardan opened the Emergency Telephone System Board meeting at 10:00 a.m. on June 28, 2017.
Minutes:
Chairman Schardan asked for action on the June 16, 2017 Minutes.
A motion was made by Mr. Bell and seconded by Mr. Martinez to accept the Minutes. Mr. Rizzi stated that this morning he received a copy of the consolidation update report that was sent to the State. He stated that Coordinator McFarland included comments in the report in reference to a recent meeting (June 16, 2017). The comments were in regards to Coordinator McFarland indicating he had been shouted down, called names, and demeaned. Mr. Rizzi stated he does not recall this happening, but if what is contained in the report is a reflection of that meeting, the minutes do not reflect what was written in the report. Coordinator McFarland stated he allowed his personal feelings to enter into the report, agreed it was unprofessional and apologized. There were questions and discussion. The motion and second were rescinded. The minutes will be reviewed and the item tabled until next month.
Public Comment:
Sheriff Lakin wanted to publicly state that he did speak at the last meeting and did not shout or call anyone names, did not disrespect anyone or say anything out of line. Mr. McFarland stated he agreed with Sheriff Lakin.
Claims/Purchase Order Recommendations:
There was not a Claims/Purchase Order Recommendation report this month.
Old Business:
None.
Coordinator's Report:
Coordinator McFarland stated he wanted to thank and commend the subcommittee members for their work and time spent on the subcommittee. He also gave a special thanks to Coleen Schaller for her efforts.
Coordinator McFarland stated he submitted the consolidation update to the State which indicated that the Board had approved the eight PSAPs option.
There were questions and discussion on who Coordinator McFarland reports to and that the consolidation update report should not have been sent to the State before the Board received a copy.
There were questions and discussion that the consolidation update report submitted to the State should be amended to reflect something more representative of the current position, taking out any personal feelings included by Coordinator McFarland and also correcting the diagram that was included in the report.
[Mr. Moore entered the meeting]
Mr. McLemore asked that whatever Coordinator McFarland intends to submit to the State be sent to the Board prior to him sending it to the State.
Consolidation Report:
Coordinator McFarland was asked about the ETSB ATT Subcommittee. He stated that the first ETSB ATT Subcommittee meeting will be held Friday (June 30, 2017) at 10:00 a.m. at the 9-1-1 Coordinator's Office in Wood River.
New Business:
Mr. Bell read a letter he had written to express his observations and experiences serving on the Board for the past six years, as his term is ending at the end of the month. He stated overall he has enjoyed serving on the board and discussed some issues of the consolidation process, and hopes the consolidation efforts move forward to provide the citizens the best service possible, given the legislative mandates.
Thanks was given to Mr. Bell for his time, objectivity and being a valuable member of the Board.
Mr. Rizzi asked about Minutes being posted on the 9-1-1 website (the website separate from the main Madison County website) not being up-to-date. Coordinator McFarland stated he will make sure that what is missing will be brought up-to-date.
Adjournment:
Mr. Evans moved that the meeting be adjourned. Mr. Rizzi seconded said motion. The motion passed by unanimous voice vote, with the meeting adjourning at 10:17 a.m.
http://www.co.madison.il.us/document_center/CountyClerk/ETSB/06-28-17m.pdf
Want to get notified whenever we write about
Madison County Emergency Telephone System Board (ETSB)
?
Next time we write about Madison County Emergency Telephone System Board (ETSB), we'll email you a link to the story. You may edit your settings or unsubscribe at any time.
Sign-up for Alerts
Organizations in this Story
Madison County Emergency Telephone System Board (ETSB)
More News