Madison County Emergency Telephone System Board met June 7.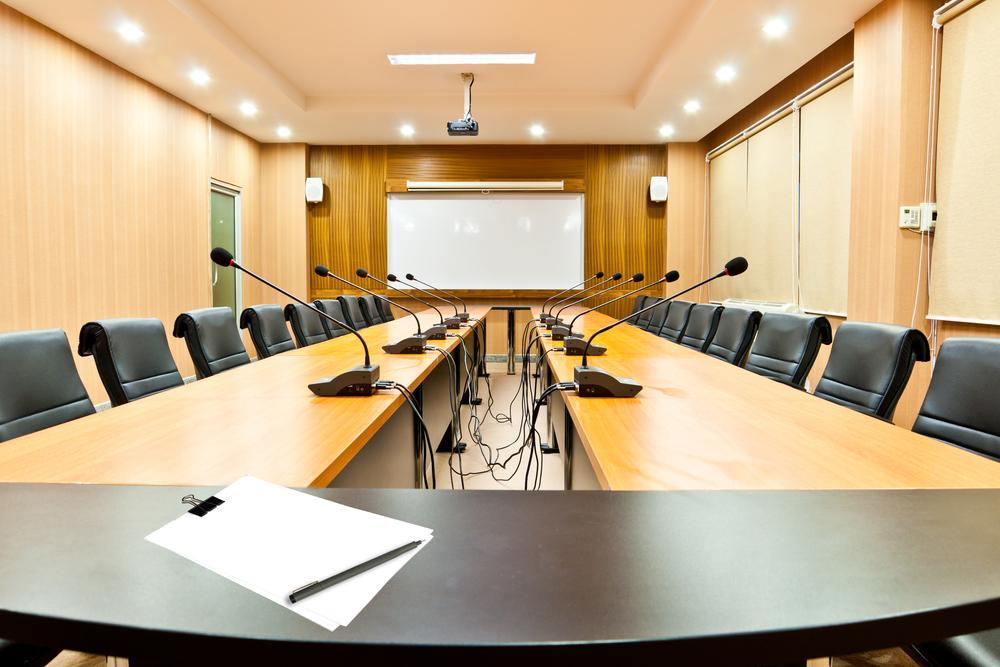 Madison County Emergency Telephone System Board met June 7.
Here is the minutes provided by the Board:
Board Members in Attendance:
Rich Schardan Retired Chief, Maryville Police Department
Donald Moore County Board Member
Marc McLemore Captain, Madison County Sheriff's Office
Terry M. Bell Chief, Highland Police Department
Vince Martinez Chief, Granite City Fire Department
Robert A. Rizzi, Jr. Dir. of Support Serv., Madison County Sheriff's Off.
Board Members Absent:
Steve Evans Chief, Collinsville Police Department
Staff Members Present:
Terry McFarland 9-1-1 Coordinator
Rob Hursey GIS Specialist
George Perica Addressing Specialist
Ellen Rogers Administrative Aide
Clint Soldan Data Base Manager
Others:
Please see Sign-in sheet.
Chairman Schardan opened the Special Emergency Telephone System Board meeting at 10:00 a.m. on June 7, 2017.
Minutes:
The June 2, 2017 ETSB Special Meeting Minutes will be voted on at the next ETSB meeting.
Public Comment:
Chairman Schardan stated there was an issue of posting the Agenda in the required time frame, so therefore, no action can be taken at this meeting.
Old Business:
None.
Coordinator's Report:
None.
Consolidation Report:
Coordinator McFarland reported that he has listened to concerns of the agencies. Some of the main points are that the agencies have decided to maintain their dispatch centers as dispatchers are doing additional duties and that the 911 calls are just a small percentage of the calls the agencies receive. Recently, there has been more of an expectation from agencies that they should be paid for taking 911 calls. Having checked with the State Administrator, no other system in the State pays anyone to take their 911 calls. After research, he feels the most fair and efficient solution would be to go to one PSAP with a back-up (referred to as one-PSAP consolidation plan) and he suggested the Board consider that.
There was discussion if a one-PSAP consolidation plan would be feasible. There was concern if the ETSB could even afford the staffing costs of a one-PSAP plan, because currently the PSAPs bear those costs. It was discussed that some areas in the State do have a one-PSAP center and that a one-PSAP center could show savings and efficiencies. There was discussion that the ETSB first needs to decide on a one-PSAP consolidation plan vs. an eight-PSAP consolidation plan (referred to as option 2.1). However, to make comparisons between the two options, information is needed on the one-PSAP plan, including: financial plan, where the new one-PSAP consolidation center would be located, staffing numbers, etc. There was discussion that the financial aspects of the consolidation options need to be determined including income and expenditures and incorporating reimbursements. The Coordinator was asked to have comparison financial numbers and other information for the Board by the next ETSB Special meeting.
There was also discussion about using the Fiscal Choice study results as a basis for compensation. There was discussion that some financial numbers have been provided. Also, Chief Link and Coleen Schaller plan to present their financial plan at the next meeting.
In reference to fairness and equity to PSAPs, there was discussion that if option 2.1 is chosen that all PSAPs should be supported fairly and equally rather than a few PSAPs being compensated more than others. There was also discussion that, from an equitable stance, a one-PSAP consolidation makes sense, both financially and operationally.
There was discussion that with option 2.1 there are still unresolved issues with Wood River in relation to compensation and compensation issues for the Sheriff's Office taking on Troy.
Other areas of discussion included what costs will the State actually pay and that a waiver update is due on June 30, 2017.
Mr. Rizzi asked to put on the next agenda an item in reference to the ATT contract.
The next ETSB Special meeting is Friday, June 16, 2017, at 10:00 AM at the County Board Room in Edwardsville, Illinois.
Adjournment:
Mr. Moore moved that the meeting be adjourned. Mr. Bell seconded said motion. The motion passed by unanimous voice vote, with the meeting adjourning at 11:05 a.m.
http://www.co.madison.il.us/document_center/CountyClerk/ETSB/06-07-17m.pdf
Want to get notified whenever we write about
Madison County Emergency Telephone System Board (ETSB)
?
Next time we write about Madison County Emergency Telephone System Board (ETSB), we'll email you a link to the story. You may edit your settings or unsubscribe at any time.
Sign-up for Alerts
Organizations in this Story
Madison County Emergency Telephone System Board (ETSB)
More News