City of Belleville Traffic Committee met October 10.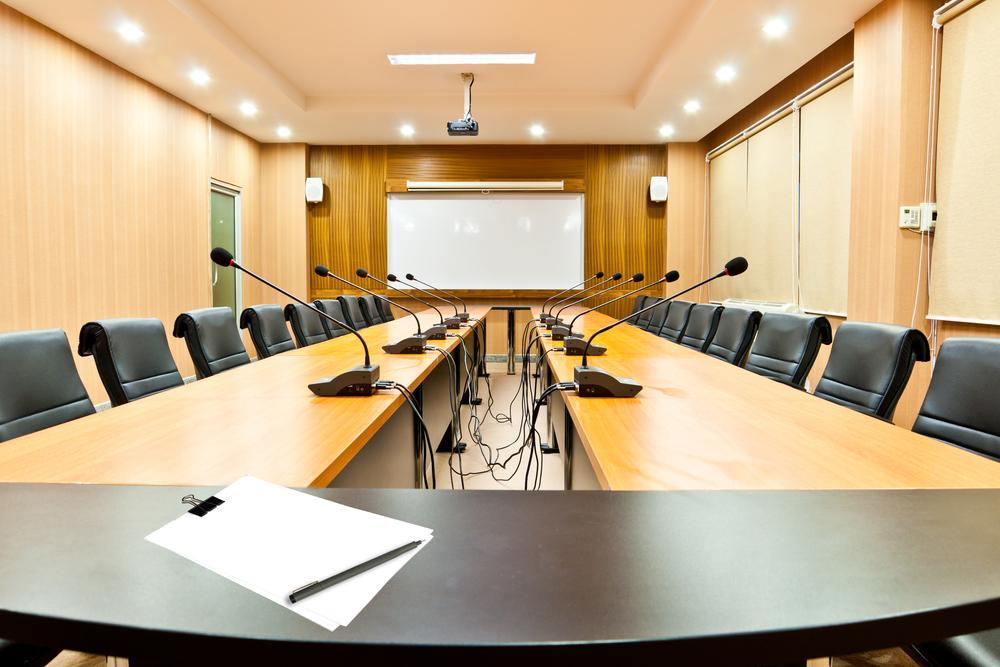 City of Belleville Traffic Committee met Oct. 10.
Here is the minutes provided by the Committee:
MEMBERS:
Alderman Raffi Ovian, Chairman Present
Alderman Jane Pusa Present
Alderman Scott Tyler Present
Alderman Johnnie Anthony Present
Alderman Phil Elmore Present
STAFF SUPPORT:
Tim Gregowicz, City Engineer Present
Detective Robert Rust Present
Collette Parsons - Recording SecyPresent
GUESTS: Jim Alexander, Dean Hardt, City Treasurer
Alderman Elmore called the meeting to order at 8:00 am.
Minutes of September 12, 2017 approved as submitted.
PUBLIC PARTICIPATION:
None
OLD BUSINESS:
E1. St. Clair County Courthouse Project: Tim Gregowicz gave explanation of crosswalk on West A St. Plan on midblock crosswalk between 159 and 1st St to try and help with crossing. He has spoken with IDOT and St Clair County. Handicap parking and parking in garage. Tim walked the garage with Jim Brede and found three open handicap spots open. The 6th floor of the garage was empty. The county is reviewing garage and will incorporate handicap spots into the plans. Since Jim Alexander missed the start of the meeting Tim reviewed the discussion. Motion made by Alderman Elmore for Tim to proceed with coordinating with the county on striping and adding two handicap accessible spots on the sixth floor of the parking garage, seconded by Alderman Anthony. All members present voted aye.
E2 W. Boulevard Traffic: Tim Gregowicz gave overview of reason traffic counters were used. He reviewed the findings of the study that took place along West Boulevard. Phil Elmore inquired about making the area being made into a school zone. Alderman Elmore says he has spoken to Jay Hoffman and says Mr. Hoffman's department checked into making this a school zone and did not find a reason it couldn't be. Tim asked the committee if they wanted to go in the direction of trying to make this area a school zone. Tim says he will speak to IDOT regarding process to make the area a school zone. Alderman Ovian, brought up his concern with speeding along West Main St in front of Blessed Sacrament School. A motion was made by Alderman Ovian to table the discussion. Alderman Elmore also wanted it tabled to give Tim has a chance to speak with IDOT and Jay Hoffman's team about changing this to a school zone. Alderman Elmore also wants a police opinion on making this stretch of road into a school zone. Det. Rust added that inquiring with IDOT about making it a school zone should be discussed.
NEW BUSINESS:
F1. 4-Way stop Lucinda and A St: Alderman Elmore discussed the request to make the intersection of Lucinda Ave and E. A St. to a 4-way stop instead of a two way stop. It was discussed a previous meetings to have this be 2 made for Michigan and E. A St. but after further discussion with residence in the neighborhood it was decided Lucinda and A St. would be a better location. A motion by Alderman Elmore was made to change the intersection of Lucinda and A St to a 4-way stop. Seconded by Alderman Pusa. All members present voted aye.
MISCELLANEOUS: Alderman Anthony asked if Gettysburg Rd would be resurfaced. Tim Gregowicz advised the Asphalt Patch program would be coming up for bid on October 16, 2017 and Gettysburg Rd was included in that proposal. Tim reviewed the program and status of program. Alderman Anthony is concerned about sidewalk and curb conditions along areas of West Main Street. Tim and Alderman Anthony will go around together and look at the areas of his concern.
Alderman Pusa wanted to know about the 6th to 17th St project and when it would begin. Tim Gregowicz advised he is trying for Summer 2018.
Detective Rust stated there is a concern from an Alderman in Ward 7 regarding speeding and stop signs in certain areas and they will be addressing those concerns. He asked if there was anything the committee wanted him to take back to the traffic division. Alderman Ovian wants the area in front of Blessed Sacrament monitored for speeding especially in the afternoon when the front lawn of the school is being utilized for soccer practice.
ADJOURNMENT:
Motion to adjourn made by Alderman Pusa. Meeting adjourned – 8:42am
http://www.belleville.net/AgendaCenter/ViewFile/Minutes/_10102017-1548
Want to get notified whenever we write about
City of Belleville Traffic Committee
?
Next time we write about City of Belleville Traffic Committee, we'll email you a link to the story. You may edit your settings or unsubscribe at any time.
Sign-up for Alerts
Organizations in this Story
City of Belleville Traffic Committee
More News