City of Belleville Traffic Committee met February 13.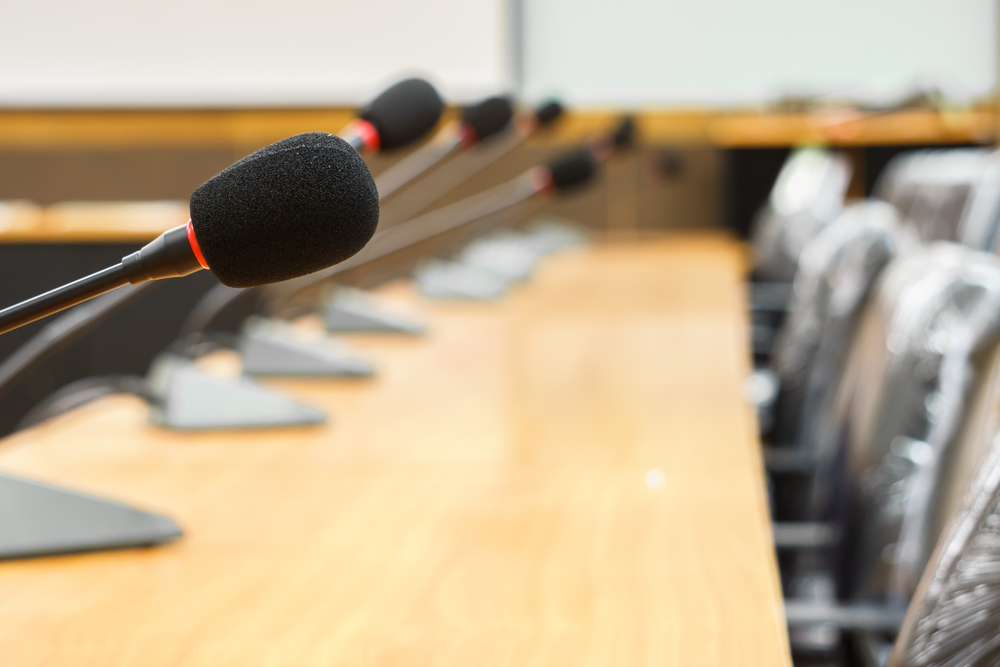 City of Belleville Traffic Committee met February 13.
Here is the minutes provided by the Committee:
Alderman Ovian called the meeting to order at 8:00 am.
Alderman Ovian explained emergency procedures.
Minutes of January 9, 2018 approved as submitted.
Public Participation: Scott Shaffer stated that he has concerns of people driving too fast along North 98th Street. He would like the Police Department to enforce the speeding limit here because he doesn't want to put his safety in jeopardy. Ald. Ovian thanked him for his comments.
Old Business:
E1. West Boulevard Traffic: Tim Gregowicz is corresponding with IDOT in regards to the crash data and speed study and IDOT is reviewing it. Discussion ensued. Based on the data, the 40 mph should not be lowered. Tim received a letter from Joe Monroe of IDOT stating he has no objections of the City maintaining West Boulevard. IDOT is mainly looking at the speed study that shows vehicles traveling from Carlyle Ave. to Lebanon Ave. Jane Pusa entered. Ald. Ovian asked if anything more can be done to prevent accidental issues here. Mayor Mark Eckert entered.
E2. "No Parking" Signs on Southside of West "E" St. from 6th St. to Catawba: Ald. Pusa stated there is all rental property on the other side of street. Ald. Pusa asked to table it so she can research it and bring to the next meeting. Discussion that the landlords in this area need to be aware that if this is not resolved that there will be fines. St. Paul's employees' are abiding by the rules since the letter that was sent to them. Discussion about local residents that are speeding in this area and also nearby visitors and employees of St. Paul's Home from time to time. Ald. Ovian requested that Ald. Pusa still contact the landlords regarding no parking on one side of street. It was agreed no vote and to table it until next meeting. Ald. Phil Elmore rescinded his motion.
New Business:
F1. "No Parking" Sign Request for 400 Block of Forest Ave.: Ald. Elmore stated it is too narrow to have parking here. Discussion about parking here, especially during parades, will be an issue here. No proper paperwork has been completed and some neighbors feel that it is not necessary. Ald. Elmore requested that it be removed from next month's agenda until the proper guidelines have been met.
F2. Request for Parking on One Side of the Street Only off S. 12th St.: Ald. Pusa requested parking only on one side of the street of S. 12th St. (off Main St.) Ald. Pusa requested to table it until next month so she can check with the landlords and get petition and bring to next meeting.
F3. Benefits of Closing Railroad Crossings When Applicable: Tim Gregowicz stated that this should not be an item and just a suggestion about IDOT and IL Commerce Commission giving funds (depending on the intersection) for any roadways where the railroad crossings can be closed. It can benefit the railroad because of one (1) less crossing and the City can get money from the state for this. Discussion ensued. Tim Gregowicz stated that it doesn't have to be on next month's agenda.
F4. Request for "No Parking" Signs on 200 Block of Gettysburg Rd.: Ald. Ovian stated that vehicles are parking here from 6 p.m. - 6 a.m. and some vehicles have been towed. Discussion ensued. Ald. Ovian stated that "No Parking" signs are already posted and he will inform the complaintant when he sees parking problems here to contact the Police Department.
G. Miscellaneous/Aldermanic Discussion:
Discussion of traffic being monitored from N. 98th St. to dead end of street. Comments already have been made by guest Scott Shaffer. Officers have been monitoring this matter with only one occurrence. Discussion continued that people are driving to the end of the street for other purposes. This situation will be looked into further by the Police Department per the discussion.
Mayor Mark Eckert stated that he is sending to City Council a signed executive order to City Council for "No Parking-Loading Zone" signs along 1st block of 30th St. & W. Main Street at Stoney's to alleyway. Mayor Eckert also stated that he is sending a signed executive order to City Council to close S. 3rd St. for period of eight (8) days to take down the remainder of the garage at St. Elizabeth's Hospital for safety purposes.
Discussion of complaints from cars parked everywhere from the patrons of Spike's Bar & Restaurant at N. 37th St. & Main down to Summit Avenue. Discussion ensued. Many neighbors have been negatively impacted for multiple days a week by the parking problems here.
Discussion led by Ald. Elmore again about the West Blvd. Traffic situation in that area. Following the discussion, Mayor Eckert requested that Tim Gregowicz set up a meeting with IDOT, County Engineer, Alderman, etc. to discuss safety concerns along West Blvd. near Belleville East High School.
Adjournment:
Motion to adjourn made by Ald. Raffi Ovian. Meeting adjourned at 9:00 a.m.
http://www.belleville.net/AgendaCenter/ViewFile/Minutes/_02132018-1639
Want to get notified whenever we write about
City of Belleville Traffic Committee
?
Next time we write about City of Belleville Traffic Committee, we'll email you a link to the story. You may edit your settings or unsubscribe at any time.
Sign-up for Alerts
Organizations in this Story
City of Belleville Traffic Committee
More News