City of Fairview Heights Planning Commission met February 13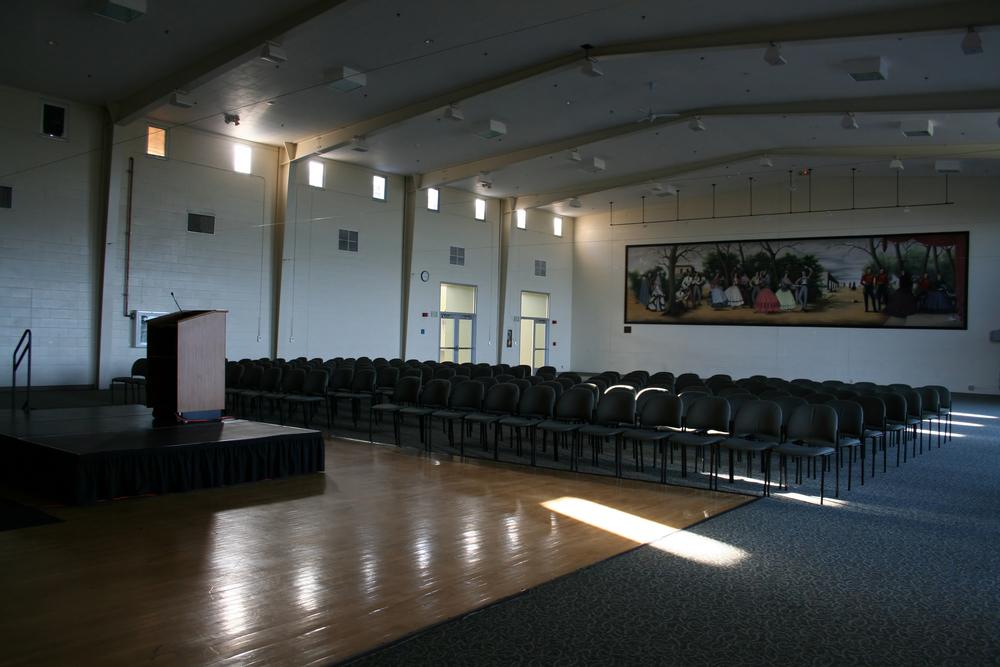 City of Fairview Heights Planning Commission met February 13.
Here is the agenda as provided by the commission: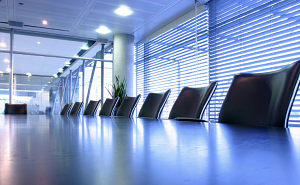 1. Call to Order
The meeting was called to order at approximately 7:00 p.m. by Chairman Jim Bramstedt with (8 members) in attendance: Pat Herrington, Greg Moats, Patrick McCarthy, Don Barkley, Pat Wesemann, Clarence Carthen, Kelly Smith, and Linda Hoppe. Also in attendance were Tim Tolliver (Director of Land Use), Jim Gehrs(Attorney), Katherine Johnson(Court Reporter) and Kendra Tucker (Secretary).
2. Approval of Minutes
Minutes of January 9, 2018 were approved by voice vote.
3. Citizens Comments
None
PC03-18, Development Plan- Fork Restaurant Group, 4652 N. Illinois Street
Director Tolliver presented the staff advisory for PC03-18 to the commission. Bramstedt asked Tolliver if the city code put a limit on gambling parlors. Tolliver stated that it did not but they were limited by the number of available liquor licenses. Applicant was present. Keith Rentschler of 400 S. 14th Street, St. Louis, MO was sworn in. Rentschler stated that they would serve beer and wine with a 3 drink maximum. They have a
menu and serve food but are not selling enough food to maintain the restaurant liquor license. Barkley asked the applicant where the alcohol would be served. Rentschler stated that the alcohol would continue to be served at the bar and the only thing that would change would be the type of liquor license. Rentschler stated that the fumes from the neighboring nail salon hurt his food sales. There were 0 to speak in favor of the application. There were 0 to speak in opposition of the application.
Herrington stated he would make a motion to approve the application.
Planning Commissioner Herrington introduced the following resolution and moved for its adoption:
RESOLUTION PC 003 -18
A RESOLUTION ADOPTING FINDINGS OF FACT PC003-18 RELATING TO A REQUEST FROM FORK RESTAURANT GROUP FAIRVIEW HEIGHTS, IL TO APPROVE A DEVELOPMENT WITHIN "PB" PLANNED BUSINESS DISTRICT ZONED PROPERTY FOR BAR/TAVERN ESTABLISHMENT LOCATED AT 4652 N. ILLINOIS
WHEREAS, Fork Restaurant Group Fairview Heights, IL, hereinafter referred to as the "Applicant," has properly applied for a Development Plan for bar/tavern establishment within
the
"PB" Planned Business District located at 4652 N. Illinois, St. Clair County PIN 03-34.0-300041.
NOW THEREFORE, BE IT RESOLVED BY THIS PLANNING COMMISSION OF THE EW HEIGHTS, ST. CLAIR COUNTY, STATE OF ILLINOIS that the findings of fact relating to the request are determined to be as follows:
1. That the Applicant appeared before the Planning Commission for a public hearing pursuant to Section 14-10-8 of the City of Fairview Heights Development Code on February 13, 2018 and that said public hearing was properly advertised and that the minutes of said public hearing are hereby incorporated by reference.
2. The subject property, 4652 N. Illinois, is zoned "PB" Planned Business District. The overall parcel of land is approximately 5.2 acres in area and containing one building of approximately 46,100 square feet with multiple tenants (14 at this time). The building users include restaurant at both ends of the strip center, business offices, personal services and retail sales.
3. That this permit will not require any changes to traffic circulation and ingress/egress.
4. That this permit will not require any changes to lighting, landscaping, or the existing site usage.
5. That the proposed use will not be unduly dangerous or otherwise detrimental to persons residing or working in the vicinity of the use or to the public welfare.
6. That the proposed use will not substantially adversely impair the use, enjoyment, or market value of any surrounding property.
7. That the proposed use will not be hazardous or disturbing to existing neighboring uses.
8. That the proposed use will be served adequately by public facilities and services such as highways and streets.
9. That the proposed use will not create excessive additional requirements at public cost for public facilities and services, and it will not be detrimental to the economic welfare of the community.
10. That the proposed use will not involve activities and uses that will be detrimental to any persons, property, or the general welfare by reason of excessive production of traffic, noise, smoke fumes, glare or odors.
11. The proposed use will be consistent with the Comprehensive Plan.
12. That this Development Plan approval will for the applicant's use of business zoned property for an approximate 1,000 square foot bar/tavern at the property as it is proposed per the Development Plan by the Applicant.
13. That the bar/tavern will be limited to 15 number of seats including 5 video gaming terminals.
14. That the permittee shall be responsible for all City costs incurred in administering and enforcing this Permit.
15. That the Director of Land Use, and his/her designee, shall have the right to inspect the premises for compliance and safety purposes annually or at any time, upon reasonable request.
16. That this Development Plan Approval shall automatically expire if the use is not initiated within one year of City Council approval.
The motion for the adoption of the foregoing resolution was duly seconded by; Wesemann upon vote being taken thereon, the following voted in favor thereof: Herrington, Hoppe,
Wesemann, Barkley, Carthen, Smith, & Bramstedt
and the following voted against the same: McCarthy
and the following abstained: None
and the following were absent: Moats, Mensing, & Sudja
whereupon said resolution was declared duly passed and adopted by the Fairview Heights
Planning Commission this the 13th day of February 2018.
4. New Business
None
5. Announcements
Development Code will meet on Thursday, February 22nd at 10 AM in the Mayor's Conference Room.
Adjournment – Meeting adjourned at approximately 7:20 p.m. The next regularly scheduled meeting of the Fairview Heights Planning Commission will be March 13, 2018 at 7:00 p.m. in the Council Chambers of the Fairview Heights Municipal Complex, 10025 Bunkum Road, Fairview Heights, Illinois.
http://www.cofh.org/AgendaCenter/ViewFile/Minutes/_02132018-938
Want to get notified whenever we write about
City of Fairview Heights Planning Commission
?
Next time we write about City of Fairview Heights Planning Commission, we'll email you a link to the story. You may edit your settings or unsubscribe at any time.
Sign-up for Alerts
Organizations in this Story
City of Fairview Heights Planning Commission
More News