Babcock: Lawmakers don't deserve pay raise suggested by Bristow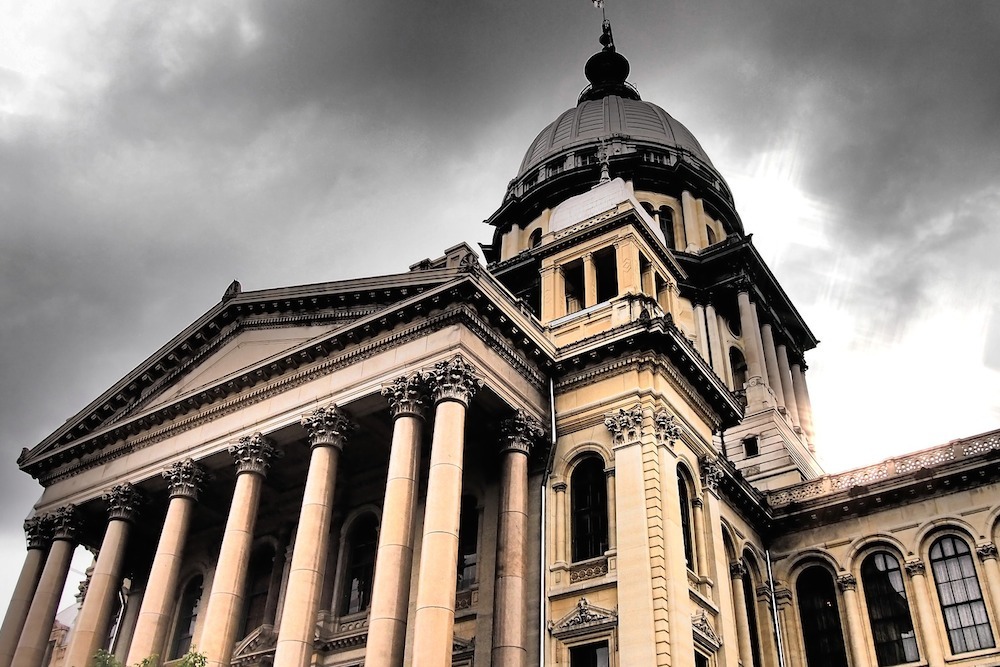 To the dismay of her Republican opponent for the 111th District House seat, Rep. Monica Bristow's (D-Godfrey) sought to advance a pay hike for herself and other lawmakers during a recent floor debate.
Capitol Fax quoted Bristow's remarks during that exchange: "Hopefully if this body and the Senate gets its act together, we will be able to have our revenue exceeding expenditures and we'll all get raises."
Mike Babcock, GOP candidate for 111th District in the House
"Her first legislative act is asking for a pay raise," Mike Babcock, the Wood River Township supervisor who is running as Bristow's GOP competition this November, told Metro East Sun. "It doesn't make any sense, does it?"
Illinois legislators earn an annual base salary of $67,836, according to Ballotpedia.org. Along with nine other states, Illinois General Assembly members on average devote 84 percent of a full-time position to their duties, according to the National Conference of State Legislatures.
Bristow holds the seat at the behest of party officials who appointed her upon fellow Democrat Daniel V. Beiser's resignation last year.
Babcock, the owner of a real estate brokerage firm, said a pay raise for legislators isn't justified.
"I have a business, and if someone came to me with the job performance that's going on in the state of Illinois and asked for a pay raise, I guarantee you they wouldn't get one," Babcock said.
As a township supervisor, Babcock said he has never asked for nor received a pay raise during his nine years in the role.
"I'm not going to do that to the people," he said. "That's the very thing we need to change. We've got to stop serving ourselves and we've got to find a way to bring jobs back to the area."
Although Babcock and Bristow agree economic growth is the key to returning Illinois to sound financial footing, they disagree on the method.
Babcock speculated that Bristow may support a progressive tax increase as a way to boost state funds and potentially fund her raise request, but doubted it would be effective long-term.
"We can't keep passing legislation that (negatively) affects our corporations that provide good paying jobs for our people," he said. "They need a balanced budget, not by raising taxes but by growing the economy and finding areas where we aren't efficient and making them more efficient."
In 2016, Babcock ran against Beiser for the 111th House District seat.
"Jobs are priority No. 1 on the agenda," Babcock said. "Jobs, lower taxes, and finding a way to get the economy moving again, and stop losing our population to other states. We've got to be more competitive in the state of Illinois."
Want to get notified whenever we write about any of these organizations ?
Next time we write about any of these organizations, we'll email you a link to the story. You may edit your settings or unsubscribe at any time.
Sign-up for Alerts
Organizations in this Story
Citizens for Michael Babcock • Mike Babcock for State Representative
More News