Foster Township Trustee Amy Elik (R-Alton) is running for state representative in the 111th District.
Illinois House candidate Amy Elik (R-Alton) cannot see how lawmakers in Springfield can even think of asking taxpayers for more of their hard-earned money in 2020.
"We cannot ask taxpayers to increase their already high tax burden," Foster Township trustee Elik, who is challenging Illinois state Rep. Monica Bristow (D-Alton) in the 111th District, told the Metro East Sun. "We have to review every program for opportunities to lower spending, reduce unfunded mandates and to root out the fraud and corruption that increases costs."
Elik believes the Democrats' tax-and-spend approach already created enough damage during Gov. J.B. Pritzker's first full year in office, as shown in a recent report by the Illinois Department of Employment Security in conjunction with the Bureau of Labor Statistics that found that Illinois' job creation lagged far behind the national average in 2019. The Illinois Policy Institute notes that last year marked the state's slowest job growth in the first year of any governor's elected term since the start of Rod Blagojevich's second term in 2007.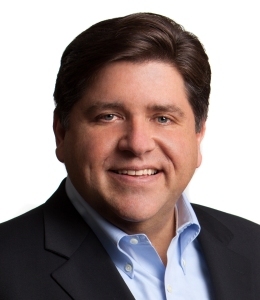 Illinois Gov. J.B. Pritzker
"Our state's economic policies burden businesses and taxpayers and discourage investment, which causes poor job growth compared to neighboring states," Elik said. "With my background as a CPA and auditor, I look forward to using that experience to lead the state in a fiscally responsible direction."
The candidate realizes, however, there is much work to be done.
"Additional population loss is a major concern, especially in District 111, which borders the St. Louis area," Elik said. "If things don't change for the better quickly, our citizens will continue to leave the state and those of us who remain will be forced to shoulder even more of the burden of higher and higher taxes."