Moore says making Illinois a sanctuary state is 'pandering to the left'
Pexels
As the election season continues to warm up, Gov. Bruce Rauner is taking steps to establish Illinois as a sanctuary state, a reality that does not please some candidates.
Don Moore, running in the 108th House District, believes the move to make Illinois a sanctuary state is far from helpful in the fight against illegal immigration.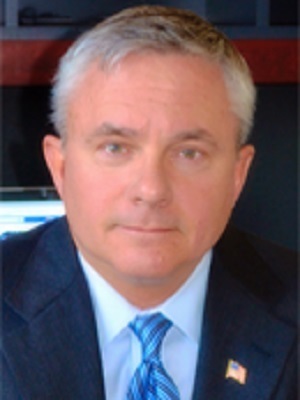 Madison County Board Member Don Moore, running in GOP Primary for Illinois State House
"The governor is pandering to the left and the Democrats by signing this bill," Moore told the Metro East Sun. "It's all about taking preliminary steps to improve his chances of being re-elected."
This action from the governor has come under harsh criticism, especially in the wake of the Kate Steinle incident in which an immigrant who was in the country illegally was accused in the shooting death of the 32-year-old woman.
"Gov. Rauner has taken the opposite tack of placing another restriction on police departments across the state when addressing our unrestrained illegal immigration problem," Moore said.
While Illinois may be facing many challenges, Moore holds out hope for the future and what the coming elections will hold.
"Is Gov. Rauner a better choice for Illinois than a Democratic governor? I would say yes, but given Gov. Rauner's break with his constituents, I am taking a close look at his primary challenger, (Rep.) Jeanne Ives (R-Wheaton)," Moore said.
To Moore, there is much more at stake than simply an election, rather, who is elected will have a great deal of influence on economic growth, tax rates and reform in areas such as pensions.
"Illinois can no longer afford to be defeated by elected officials that not only do not fulfill their campaign promises but produce results the opposite of what they pledged," Moore said.
"Unless we can find Republicans that are up to the fight, Republicans that cannot be swayed from conservative convictions, and Republicans that are willing to sacrifice everything they can muster to turn this state around, I am certain we will become the first state with a junk status bond rating and the first state to require the federal government to take over from insolvency," Moore said.
Though the situation may appear bleak, Moore believes that with House Speaker Michael Madigan (D-Chicago) out of office and a governor who will stand by conservative principles, Illinois can be revived.
If elected, Moore, from Troy, will assume the 108th House District seat currently held by Rep. Charlie Meier (R-Okawville). The 108th House District covers parts of Clinton, Madison, St. Clair and Washington counties.
Want to get notified whenever we write about any of these organizations ?
Next time we write about any of these organizations, we'll email you a link to the story. You may edit your settings or unsubscribe at any time.
Sign-up for Alerts
Organizations in this Story
Don Moore For State Rep • Illinois Representative Charles E. Meier (R-108th)
More News