City of Collinsville City Council met January 8
City of Collinsville City Council met January 8.
Here is the minutes as provided by the council: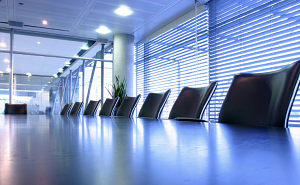 A. Call Meeting to Order
B. Roll Call
C. Invocation
D. Pledge of Allegiance
E. Proclamations/Recognition/Presentations
F. Business Prior to Public Input
1. Ordinance Adopting a Budget for the Fiscal Year 2019, Which Begins January 1, 2019
Attachments: Agenda Item Report
Ordinance
2018-2019 BUDGET.pdf
2. Ordinance Amending the Collinsville Municipal Code, Title 17, Zoning (Parking, Outdoor Business Activities, Seasonal and Temporary Uses, Temporary Buildings/Structures, and Building Permits)
Attachments: Agenda Item Report
Staff Report - Planning Commission 12/14/17
Planning Commission Minutes 12/14/17 - DRAFT
Ordinance
Ordinance (with markups)
G. Council Discussion
1. Gateway Center Long Range Plan
Collinsville Metropolitan Exposition Auditorium and Office Building Authority
- Special Board Meeting
a. Call to Order
b. Roll Call
c. Public Input
d. Gateway Center Long Range Strategic Plan Presentation and Discussion
e. Adjournment of the Collinsville Metropolitan Exposition Auditorium and
Office Building Authority
Attachments: Staff Memo - Gateway Center Strategic Plan
Gateway Center Economic and Fiscal Impact Analysis
5 min recess
Mayor Miller introduced new employees - Luke L? and Kimberly Caughran
ask Tracy for her minutes regarding who was present from Authority Board
see video of presentation - Charles Johnson
MB spoke of merging City and GC - consolidation/merger
talk about - why or why not merge:
City has no risk of consolidation as city is already responsible for GC
City provides financial assistance - food and bev tax, hotel/motel tax, TIF
consolidation results in an immediate positive impact for GC and City estimated conservatively
annually at $200k w/ an addl one time benefit of $545k assoc w/ bond refinancing
benefits - create competition, implement of strategic plan, become financially viable, enhance tourism
and hospitality efforts, increase efficiencies for GC, free up revenues and financing opportunities, fits in
with Parks and Rec
Why or Why not - City already responsible for finances of GC, we already back the bonds,
implemention of long range plan requires City's assistance, GC is limited on revenue generation as they
cannot tax or generate revenues outside of enterprise revenues, offset costs of improvements to the
hospitality industry for capital improvements to include by using food and bev tax and hotel/motel tax
spoke of 70 ilcs 200/2-165 allows for board to dissolve and all transfers to gov unit (city)
concerns
finances
operational component
capital investment
instant savings of combined staffing of $92k
refined staffing for City with facility maintenance, business plan with Parks and Recreation, and
consolidated purchasing efforts
contractual savings
finances - $545k in reserves assoc w/ bonds, city has better rate and can refinance bonds and save
over $52k, hotel/motel tax $1.2m, Food and Bev tax - $545k(check amount from presentation)
City gains $26m in assests. Assoc debt expires in 5 years (2022) with refinancing savings of $52k,
and operational savings
Authority will remain as advisory board. Assets transfer over to City. GC employees b ecome City
empl. GC already has budget in place based on revenues. All savings $ is reinvested back into GC
for improvements. "Run it like a business."
CIP amended to include GC with projects already identified by analysis.
AGt adoption of GC board
Agt adoption of Council
Consolidation effective 5/1 with GC fiscal year ends 4/30/18
Authority/Board comments:
Bitzer - longest serving member, enjoyed and amazing experience, facts have been given, use to make
money and expanded facility, want Ctr to stay and remain/become strong but can't without plan and
agrees with merger
Mark S?- agrees with consolidation, status quo will cause decline
Trucano - was Councilmember and voted for Ctr, excited about direction and board wants Ctr to be
the best it can be
Shusky - not much of a choice and consolidation is a must for Ctr to be viable
Weinacht - need to be competative with over centers
Warke - 29 years with Ctr, to start marketing efforts, deficiencies apparent w/ not having connected
hotel facility, accomplish alot over years, no options other than consolidation to stay viable, thrilled
with partnership, Parks and Rec will help energize the Ctr
MB - consolidation predicated on analysis presented
Warke - great staff at Ctr and works as a team, she thanked her staff for their efforts, Board helped
keep them successful
B - MB's passion for City is evident, move City forward proactively,
J - Council votes on changes and some may be historical changes, he spoke of options for the Ctr that
will draw more activities, employment, and add'l hospitality businesses, Ctr has right people to take
risk and excited about change, only indoor sporting event venue making Cville stand out
S - thorough report from Mr. Johnson and hardworking staff to come up with a viable solution
G - appreciate hard work from staff and Ctr board, leadership for City wants to do great things for
City and will continue
M - facts were presented, resilient opportunities from community to build City up, best thing for
community, thanks board and MB for efforts
Meeting went into Recess
Meeting Reconvened
2. Mobile Home Park Inspection Program
Attachments: Agenda Item Report
Staff Memo for Planning Commission
Planning Commission Minutes 12/14/17 - DRAFT
Draft Ordinance
2011 state ceased inspection for Home Rule cities
2012 proposed but former CM decised to withdraw proposal
previously spoke of proposal of 11/28 mtg
PC met on 12/14/17 and unanimous recommended program with council making decision on fees.
length of time by staff to perform inspections - 30-45 minutes per mobile home
spoke of funding program with base fee for all parks $100 and $10 per mobile home to be inspected
which is similar to state fees
draft ordinance mimics states program
why important -
IL Realtors agreed with inspection program
B - same as states but us inspecting? confirmed, state last inspected 2011. Code Enf is reactive
rather than proactive and cannot address all.
M - send info to Council for comments
3. Home Furniture TIF Request
Attachments: Agenda Item Report
TIF Application
EIFS Bids
Roof Bids
Incentive Worksheet
Hardin - made app for Uptown TIF fund rehab at main and annex building, include exterior rehab
improvements, roofing, EIFS, address water intrution, second phase improvements later include ADA
restrooms, windows
spoke of roofing and EIFS estimates
building expanded into mattress line
MB - business has new sleep center, improvements are consistent with Uptown TIF guidance, may
need to do a redevelopment agt for all business improvements
G - support efforts to help Uptown business with maintaining entegrity of buildings, hope that TIF will
bring new businesses, historic value of Uptown considered for all improvements
J - TIF needs to be performance based, how will is help increase sales and sales tax to City and
improvement businesses next to you, performance base - increase sales and more employees
B - those are the objectivbes
M - thanks owner for being present, owner was first monkey mascot for business
H. Speakers from the Floor
DesPain - spoke of Rule 3 for speakers from floor, indicated chairman is incompetent, spoke of
previous mtg, spoke of Mayor's actions
Astrauskas - thanks Mr. Friedman for being present as all TIF apps should be present, spoke of TIF
funds, Keebler apts, pop has decreased, spoke of McLanahan's owner who approached him, spoke
of his comments on FB reg expenses by City
Randy Mitchell - Council doing great job, spoke of Christmas parade, Mayor at holiday b-ball
tournament and cares about community, Bair has energy, thanked staff for efforts, profession pe in oth
I. Comments & Announcements - Mayor
J Comments & Announcements - Council Members
K. Comments & Announcements - City Staff
L. Consent Agenda
1. Motion to Approve Payment of Bills for the Period Ending December 29,
2017 in the Amount of $3,218,656.64
Attachments: Agenda Item Report
Board List 12-08-17
Board List 12-15-17
Board List 12-22-17
Board List 12-29-17
2. Motion to Approve Payroll for the Period Ending December 31, 2017 in the
Amount of $1,125,266.78
Attachments: Agenda Item Report
Board List 12-01-17.pdf
Board List 12-15-17.pdf
Board List 12-31-17.pdf
3. Motion to Approve Minutes of the December 11, 2017 Regular Meeting
Attachments: Agenda Item Report
121117RegMtg.pdf
M. New Business
1. Ordinance Authorizing Expenditure of TIF Funds (London Shoe Shop, 125
W. Main St.)
Attachments: Agenda Item Report
Ordinance
TIF Application
Bids
Photo of Existing Store Front
Incentive Worksheet
2. Ordinance Authorizing the Emergency Purchase of a Solid Waste Grinder at
the Wastewater Treatment Plant from Franklin Miller Inc. in the Amount of $35,500.
Attachments: Agenda Item Report
Ordinance
Grinder Replacement Email Notification
3. Ordinance to Award Bid and Authorize a Contract with Loellke Plumbing Inc.
for Keebler Pump Station Improvements in the Amount of $131,266 - Project
#CIP-655-17
Attachments: Agenda Item Report
CIP Project Sheet
Ordinance
Changeorder
4. Ordinance Accepting an Illinois Workers' Compensation Commission
Settlement Contract Lump Sum Petition and Order
Attachments: Agenda Item Report
Ordinance
Settlement Contract
5. Ordinance Declaring Personal Property Owned by the City as Surplus and
Authorizing the Sale/Auction of Said Property
Attachments: Agenda Item Report
Ordinance
Exhibit A - Surplus IT Equipment List
6. Resolution Appointing Member to the Police Pension Board (Steve Evans)
Attachments: Agenda Item Report
Resolution
N. Old Business
O. Closed Session
P. Announcements
Q. Adjournment
https://docs.google.com/gview?url=http://collinsville.legistar1.com/collinsville/meetings/2018/1/1102_M_City_Council_18-01-08_Minutes.pdf&embedded=true
Want to get notified whenever we write about
City of Collinsville City Council
?
Next time we write about City of Collinsville City Council, we'll email you a link to the story. You may edit your settings or unsubscribe at any time.
Sign-up for Alerts
Organizations in this Story
City of Collinsville City Council
More News