Jameson wants to put Illinois back on right track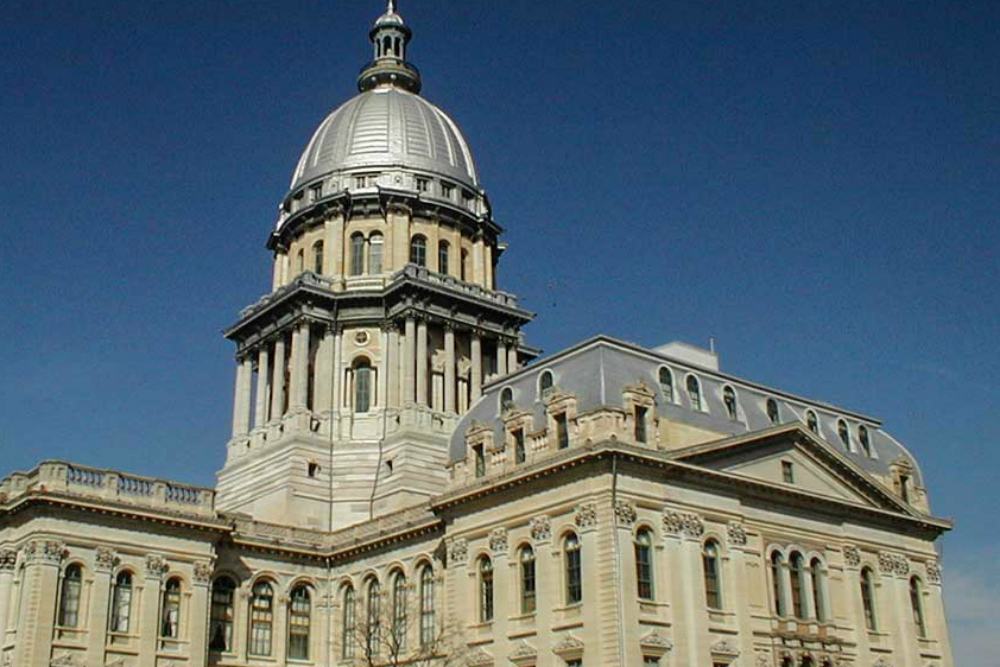 Doug Jameson argues a new Comprehensive Annual Financial Report showing Illinois lost $9.9 billion in net worth in fiscal 2017 demonstrates just how much the state has lost its way.
"We've got to get back to the days of a focused effort being made to make Illinois more attractive to citizens and businesses," Jameson told the Metro East Sun. "Right now, we're on the wrong track and headed in the wrong direction."
Doug Jameson
The 2017 loss in net worth drops the state's "total primary government net position" to negative $137 billion, according to the report.
According to Wirepoints, the figures are compiled by measuring the net worth of assets minus liabilities. The website adds the $9.9 billion figure equates to approximately a quarter of the state's total revenue for the year, which was approximately $38 billion.
The losses aren't just restricted to the state, with figures supplied by Wirepoints showing that over the past decade, the City of Chicago, Cook County and Chicago Public Schools have suffered steep losses.
Data also show Illinois is easily outpacing other states in terms of its negative net position, and a recently booming stock market has had little effect in stemming the tide.
Research further concludes the bulk of the state's losses over the past decade are derived from still-bubbling unfunded annuity liabilities. Even with markets rising in 2017 and the state's pensions earning an unusually high 15 percent, pension liabilities stayed flat and the state remained heavily mired in the red.
As bad as the situation may seem, Jameson reasons it still doesn't tell the whole story of just how bad things have become.
"People tell me all the time if they could afford to leave Illinois they would," said the real estate professional running against Rep. Jay Hoffman (D-Swansea) in the 113th District in November's general election. "I saw a recent poll where 4 in 5 people thought we're on the wrong track and spiraling taxes is the No. 1 issue. That's why I'm running."
Jameson said addressing runaway taxes tops his priority list for once he arrives in Springfield -- "right after I vote for a speaker other than (House Speaker Mike) Madigan."
Jameson contends that Madigan (D-Chicago), the House speaker for more than four decades, has long been a source of all that's wrong in Springfield.
"Madigan's public service has not really (been) about the public," he said. "He rewards those who help him stay in power. The guy I'm running against was personally appointed by Madigan and works for him. What the people need in Springfield are more lawmakers working for their benefit."
The 113th House District includes all or parts of Belleville, Swansea, Fairview Heights, Washington Park, Fairmont City, Caseyville, Madison and Granite City.
Want to get notified whenever we write about
Granite City
?
Next time we write about Granite City, we'll email you a link to the story. You may edit your settings or unsubscribe at any time.
Sign-up for Alerts
Organizations in this Story
More News