Hal Patton making a third-party run for Senate seat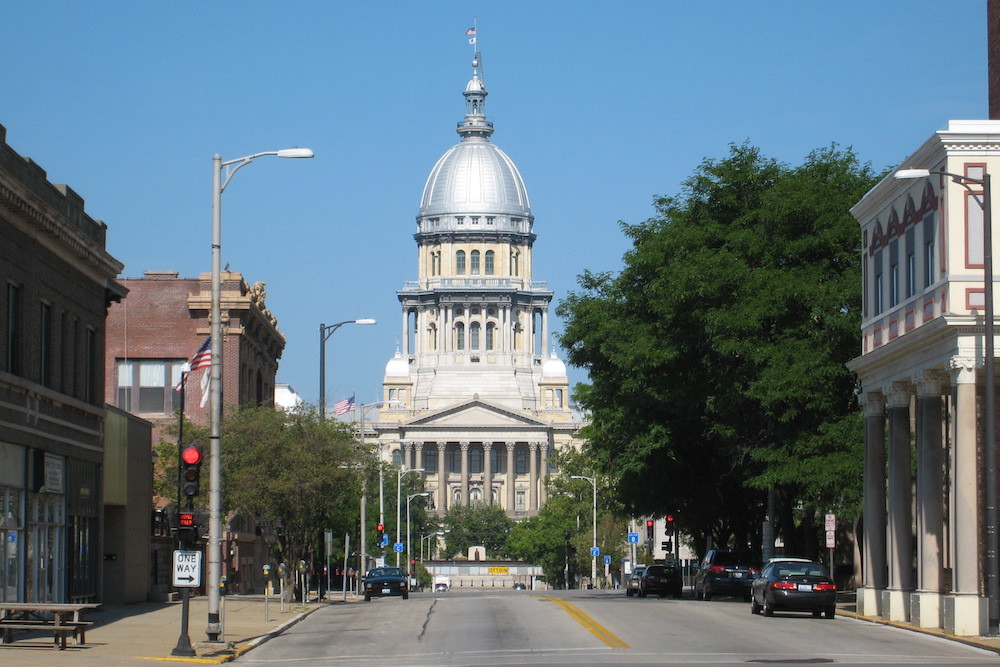 Springfield, Illinois | By Éovart Caçeir at English Wikipedia, CC BY-SA 3.0, https://commons.wikimedia.org/w/index.php?curid=10535377
Edwardsville Mayor Hal Patton wants voters to fully understand what his third-party run for the Senate seat in the 56th District is truly meant to represent.
"I've been trying for five months now to get my name back on the ballot ever since (House Speaker) Mike Madigan (D-Chicago) and his Democratic cronies conspired to kick me off," Patton told the Metro East Sun of his motivation for launching the Downstate United party. "It gets me back on the ballot; it's not a reflection of me not still standing behind the Republican policies I always have."
Mayor Hal Patton
In launching Downstate United, Patton said he submitted more than 1,600 signatures and has never felt more empowered.
"Democrats and Republicans have both stepped up to give me encouragement, and to say they believe I have a right to be on the ballot," he said.
After announcing his candidacy six months ago, Patton was removed from the GOP primary ballot after he signed a petition for Rep. Katie Stuart (D-Edwardsville), who was seeking to retain her seat in the Democratic primary. Illinois law stipulates that a candidate cannot sign petitions for different parties.
Patton appealed to the U.S. Supreme Court and moved to launch his third-party campaign after the case was dropped due to the lack of consideration.
A dentist by profession, Patton told the Metro Sun that Stuart has been one of his patients for the last 23 years and he signed one of her petitions after one of her relatives came by his office looking for signatures.
"She was one of my patients, and I happen to think the idea of bipartisanship is important," Patton said.
As for Madigan, Patton said he thinks the roadblock he laid out for him is all about him trying to protect his interests.
"They're worried about me and trying to protect their power," he said. "The thing is, efforts to intimidate me only make me stronger."
As mayor of Edwardsville, Patton said his record as a job-creator and finding ways of expanding services without raising property taxes speaks for itself.
The 56th Senate District includes all or parts of Edwardsville, Alton, Glen Carbon, Bethalto, Caseyville, Collinsville, East Alton, Elsah, Fairview Heights, Hartford, Godfrey, Granite City, Madison, Maryville, O'Fallon, Pontoon Beach, Roxana, Shiloh, South Roxana, Swansea and Wood River.
Want to get notified whenever we write about
The Office of Edwardsville Mayor Hal Patton
?
Next time we write about The Office of Edwardsville Mayor Hal Patton, we'll email you a link to the story. You may edit your settings or unsubscribe at any time.
Sign-up for Alerts
Organizations in this Story
The Office of Edwardsville Mayor Hal Patton
More News