City of Belleville Public Library Board of Trustees met April 12.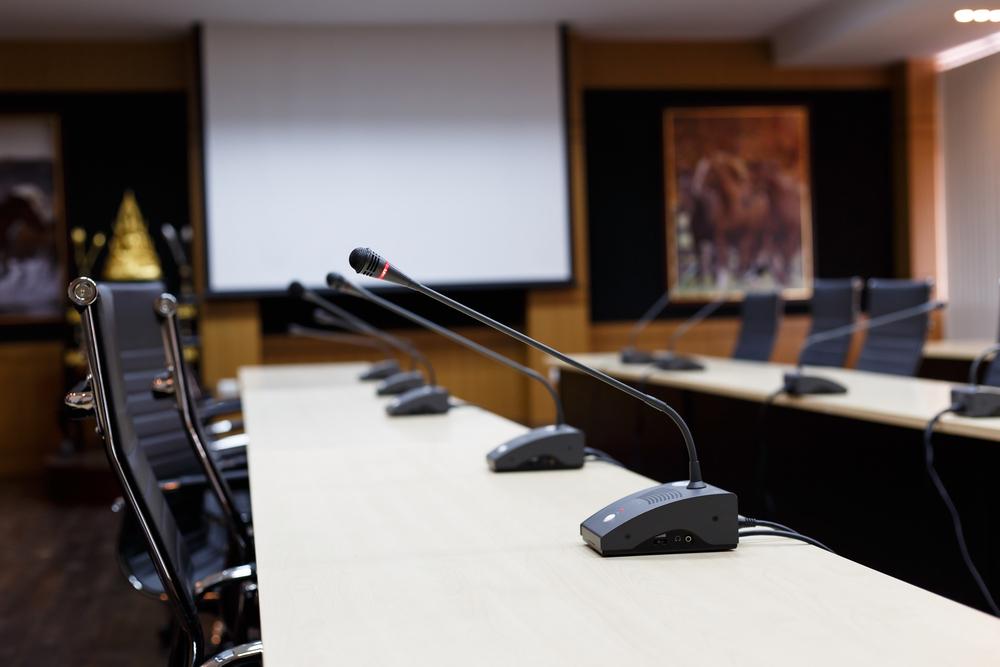 City of Belleville Public Library Board of Trustees met April 12.
Here is the minutes provided by the Board:
I. Call to order and safety instructions: Board President Carol Keeley called the meeting to order at 6:30 p.m. and reviewed directions for evacuation and/or safety concerns with all present.
Present: Andy Gaa
Carol Keeley
Catherine Kreher
Jamie Maitret
Rhonda Ross
Mary Smith
Helen Thompson
Excused: Mary Karban
Victoria Weygandt
Also present: Leander Spearman, Library Director and Angela Riley, Library PartTime Administrative Assistant.
II. Public Comments: None
III. Approval of Minutes: One correction was made on the March 8, 2018 minutes in
regards to the vendor booth suggestion. Mary Smith moved to accept minutes of the March 2018 Board Meeting. Motion was seconded by Helen Thompson. Minutes were approved.
IV. Personnel/Legal/Legislation: Leader Spearman reported that there was information about the Bargaining Unit negotiations that should be discussed in closed session.
V. Closed Session: Catherine Kreher moved to enter a closed session at 6:38 p.m.
Mary Smith seconded the motion. Motion carried and closed meeting session began.
Andy Gaa moved to end closed session. Jamie Maitret seconded the motion. Motion carried and closed session ended and open meeting resumed at 6:54 p.m.
Leander Spearman reported that Terri Bassler and Julie Harris have both retired. Those two vacancies in the children׳s department along with the one in the reference department will be filled after the job descriptions are re-written.
All job descriptions are being re-written in order to hire the best qualified rather than considering seniority only.
VI. Property, Equipment and Services: Leander Spearman reported that the preparation and training for the Library to become a Passport Processing Site has been suspended due to an official protest by the Business Representative, Ed Laporte. Mr. Laporte is of the opinion that processing passports is beyond the scope of library services but are 8 other staff members who want to proceed. This project is on hold until we meet with the City Attorney.
Leander Spearman reported that the back door at the West Branch is aged, deteriorated and the locking mechanism has already been replaced 3 times. He did present a Replacement Proposal in the amount of $9,967.00 from Century Service & Construction Inc. They also proposed an additional/separate contract in the amount of $3,374.00 for the automatic opener.
It was suggested to get another unofficial bid.
The funds for this repair will come from the reserve account which currently has an approximate balance of $250,000.00
VII. Policy: Leander Spearman reported that the city has completed a new comprehensive policy manual for all staff. The manual will be sent to each employee and will need to be electronically signed to acknowledge that they have received and read the manual. There will be a hard-copy kept in each department.
VIII. Finance: Claims were presented for approval. Rhonda Ross moved the motion to approve claims to be paid and Mary Smith seconded. Claims were approved.
Leander Spearman reported that the 2017 Per Capital has been received.
Leander Spearman presented and reviewed the 2019 Budget for approval. Catherine Kreher moved the motion to approve the 2019 Budget and Andy Gaa seconded. 2019 Budget was approved.
IX. Fundraising/Foundations/Promotion/Marketing:
Leander Spearman reported that the promotional items have been ordered and the billing and delivery has been deferred until after May.
More recipes were presented for the cookbook project.
Leander Spearman reported that the new website is on hold. Mayor would like websites to remain linked and look the same.
X. Library Reports: Enclosed with information packet.
XI. Old Business: None
XII. New Business: A new updated Board Member Directory is needed.
XIII. Adjourn: Motion was made by Helen Thompson and seconded by Rhonda Ross to adjourn. Motion carried. The April meeting adjourned at 7:13 p.m.
http://www.belleville.net/AgendaCenter/ViewFile/Minutes/_04122018-1686
Want to get notified whenever we write about
City of Belleville
?
Next time we write about City of Belleville, we'll email you a link to the story. You may edit your settings or unsubscribe at any time.
Sign-up for Alerts
Organizations in this Story
More News