Pritzker's property tax scandal 'leaves the whole state with a black eye,' says Sen. Plummer
State Sen. Jason Plummer
Illinois State Sen. Jason Plummer (R-Edwardsville) says Illinois' reputation will continue to suffer as long as we have news like Gov. J.B. Pritzker being under federal investigation for an alleged tax scheme.
"Overall, I think that Illinois is a wonderful place with wonderful people and tremendous potential, but it's stories like this that continue to make us the laughingstock of the country," Plummer, a first-term lawmaker elected to represent the 54th Senate District last November, told Metro East Sun. "It leaves the whole state with a black eye."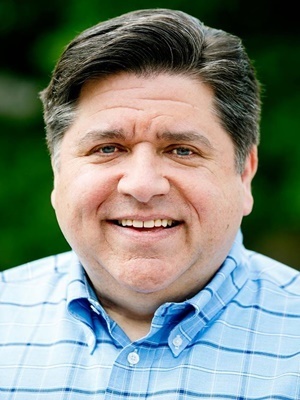 Gov. J.B. Pritzker
Pritzker and his wife are reported to be among several family members now under federal probe after the couple allegedly ordered workers to remove all the toilets from a multi-million-dollar property they own as a way of saving a reported $331,000 on their property tax bill. WBEZ Radio reports that by having the property declared uninhabitable, the couple trimmed more than $5 million from its assessed market price, all but assuring themselves of the lower tax evaluation.
While investigating the matter late last year, Illinois Inspector General Patrick Blanchard assailed the plot as a "scheme to defraud." Plummer said the whole situation leaves him virtually speechless.
"I find the hypocrisy to be stunning," he said. "I mean you have the governor, a multi-billionaire, under federal investigation in a case the inspector general has characterized as a scheme to skip out on tax payments at the same time he wants to preach about paying more taxes to everyone else."
To the question of whether or not the ongoing scandal will impact Pritzker's ability to govern, Plummer thinks it's too early to know.
"I think everyone needs to wait and let the investigation play itself out, but I think the governor really needs to rethink his habit of preaching on taxes," he said. "The hard-working people of Illinois are already paying more than their fair share. It's people like him that are scheming to get out of paying at all."
Through his attorney, Marc Elias, a partner with the law firm of Perkins Coie, Pritzker said neither he nor his wife have been contacted in connection with the probe, adding that he has done nothing wrong.
Want to get notified whenever we write about
Illinois House of Representatives
?
Next time we write about Illinois House of Representatives, we'll email you a link to the story. You may edit your settings or unsubscribe at any time.
Sign-up for Alerts
Organizations in this Story
Illinois House of Representatives
More News