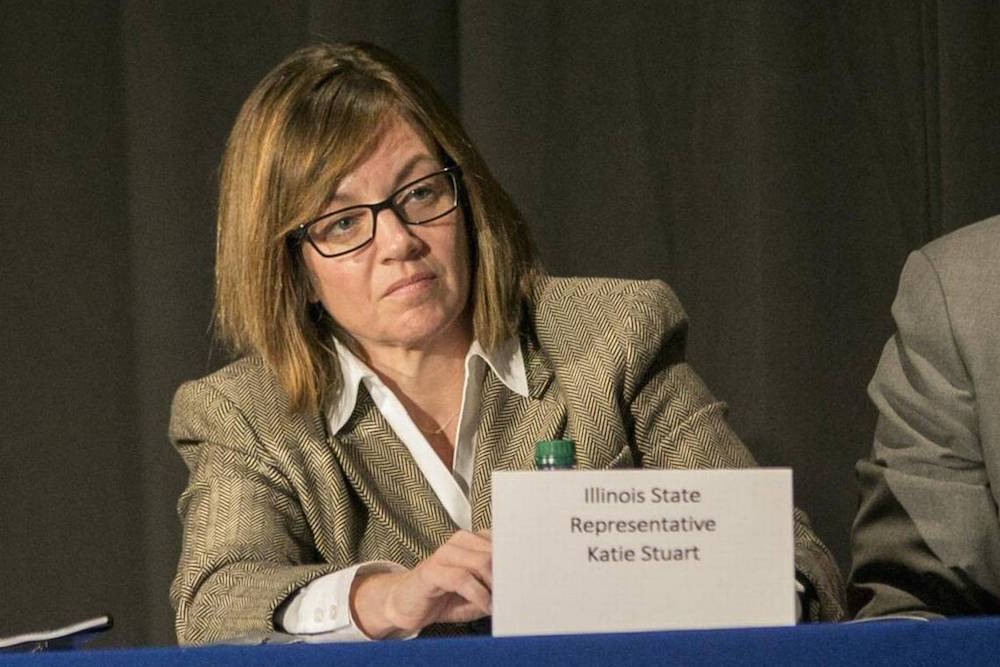 Illinois state Rep. Katie Stuart (D-Edwardsville)
As opposition to a new Planned Parenthood "mega abortion clinic" in her 112th District grows, Illinois state Rep. Katie Stuart (D-Edwardsville) continues to defend the essentially secret construction project as being a benefit to the region.
Building on the 18,000-square-foot facility along the southern Illinois border with Missouri is now wrapping up, but the real drama is just beginning. Not-for-profit public interest law firm Thomas More Society is among the many groups to blast the project, initiated under a shell company and only recently publicly disclosed to be a Planned Parenthood abortion clinic, as an affront to the entire community.
"The deceptive move is reminiscent of the abortion giant's covert Oct. 2, 2007 opening of what was then the nation's largest abortion clinic in Aurora, Illinois," organization recently said in a press release. "Planned Parenthood's subterfuge a dozen years ago prompted the Thomas More Society to file a quick lawsuit."
Stuart, however, continues to rally to the defense of Planned Parenthood.
"I think it's because we know that there are protesters," she recently told NPR of the reason the organization chose to cloak its behemoth project in so much secrecy. "For safety reasons, they don't want people in the way of the construction process. They wanted to stay on schedule and on time to complete the medical facility they were working on."
Even as the new facility rises to become one of the largest abortion clinics in the U.S. while other states, such as neighboring Missouri, are restricting such procedures or prohibiting them altogether, Stuart has defended Planned Parenthood against accusations that the clinic is nothing more than a vehicle for profit.