Dwight Kay's litmus test for voters trying to decide on candidates to stand behind centers on them reminiscing about their fondest time in the state and then comparing it to what they now see every day in Illinois.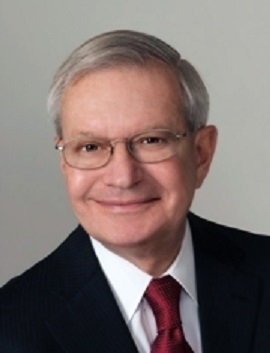 "You have to wonder is this even the same place," Kay, a Glen Carbon Republican running in the GOP primary for the seat held by Rep. Katie Stuart (D-Edwardsville) in the 112th House District, told the East Central Reporter. "There's no way you can honestly tell yourself the state is better off than it's been, and that has everything to do with what's coming out of Springfield."
Kay said as recently as 15 years ago, Illinois reigned as the third largest manufacturing state in the country, a distinction it comes nowhere near to holding nowadays. He added the issue he gets pressed about the most on the campaign trail has to do with all the state's rising taxes.
"I get endless questions about property taxes and why they're so high," he said. "And then there's the income tax hike we recently had enacted. The bottom-line is we won't get or keep business in the state with all these taxes on the books."
But Kay said he remembers how things used to be, and a big part of his campaign platform has been about convincing residents that they can be that way again.
"I tell people Illinois is worth fighting for with the right leadership in Springfield," he said. "We haven't had that in a while and that's why you see people leaving in droves."
Kay added that's part of what makes this election so critical.
"We need people in Springfield working for the people and not their own self-interests," he said. "We can't continue to do things as poorly as we have and expect people to stay here in Illinois."
Kay said he will continue to promote his message of no more taxes and greater government efficiency.
"Right now, we're wasting a lot of taxpayer money with all the redundant branches of government we have," Kay said. "Talking with voters and exchanging ideas with them will go a long way in getting Illinois back on track."
The 112th District includes Glen Carbon and parts of Maryville, Edwardsville, Collinsville, Granite City and O'Fallon.