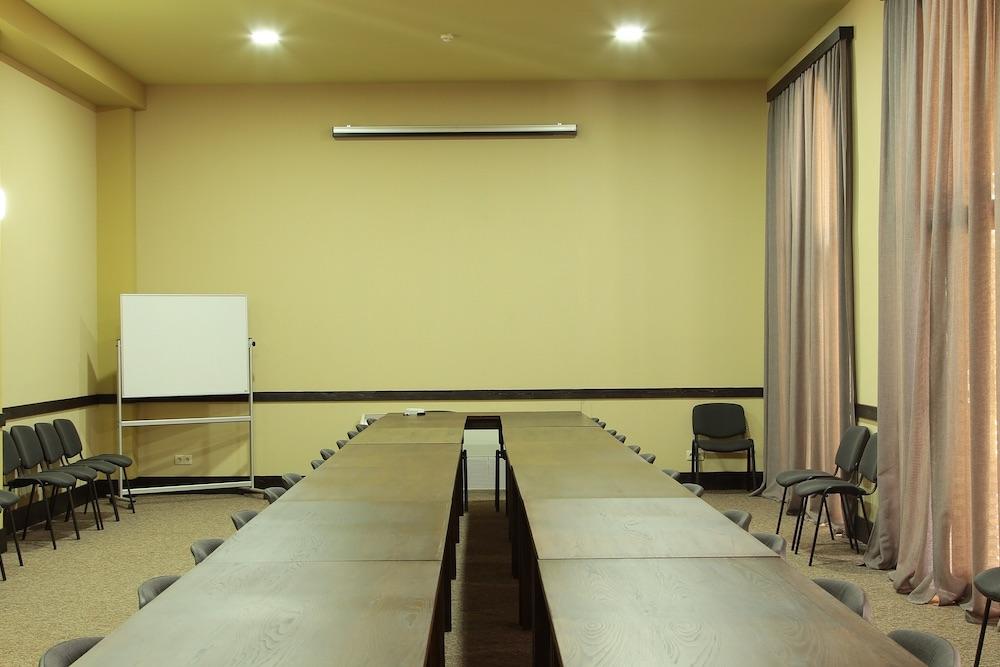 City of Collinsville Planning Commission met Nov. 26.
Here is the agenda provided by the commission:
A. CALL TO ORDER
B. ROLL CALL
C. PLEDGE OF ALLEGIANCE
D. INVOCATION
E. SPEAKERS FROM THE FLOOR
Please refer to the last page of the agenda for specific rules governing Speakers From the Floor.
F. APPROVAL OF MINUTES - NONE
G. PUBLIC HEARINGS:
RZ 19-04 (R-3 to R-1) City of Collinsville (Rezoning) - The City of Collinsville's request to rezone the following parcels from R-3, Multi Family Residential, to the R-1, Single Family Residential zoning district:
A. 03-05.0-300-020 (Between Bluff & Caseyville Rd)
B. 13-1-21-22-14-301-002.010 (Parkside Commons)
C. 13-2-21-27-06-102-026 (Gail)
D. 13-2-21-27-18-303-009 (Prospect)
E. 13-2-21-33-06-102-008 (Summit / Bell)
F. 13-2-21-33-06-102-014 (Summit)
G. 13-2-21-33-06-102-015 (Summit)
H. 13-2-21-33-06-102-016 (Summit)
I. 13-2-21-33-06-102-017 (Summit)
J. 13-2-21-33-06-103-017 (Summit)
K. 13-2-21-33-06-104-009 (Combs)
L. 13-2-21-33-10-103-027 (Wing)
M. 13-2-21-33-11-201-003 (Clay / Hesperia)
N. 13-2-21-33-11-204-001 (Cedar)
O. 13-2-21-33-11-204-002 (Cedar)
P. 13-2-21-33-11-204-003 (Cedar)
Q. 13-2-21-33-14-303-019 (Cedar)
1. Motion to open Public Hearing
2. Staff Report
3. Public Input
4. Motion to close Public Hearing
5. Motion to recommend approval
2. RZ 19-04 (R-2 to R-1) City of Collinsville (Rezoning) - The City of Collinsville's request to rezone the following parcels from R-2, One- and Two- Family Residential, to the R-1 Single Family Residential zoning district:
A. 13-2-21-27-14-302-016 (Spring / Osborn)
B. 13-2-21-27-14-302-027 (Spring / Summer)
C. 13-2-21-27-17-301-019 (Johnson / Vandalia)
D. 13-2-21-27-18-301-003 (between Burroughs & Central)
E. 13-2-21-27-18-301-004 (between Burroughs & Central)
F. 13-2-21-27-18-303-029 (Meister)
G. 13-2-21-27-18-304-002 (Spring)
H. 13-2-21-28-20-401-027.001 (Center / Clinton)
I. 13-2-21-28-20-401-027.002 (Center / Clinton)
J. 13-2-21-28-20-403-005 (Morrison)
K. 13-2-21-34-09-102-006 (Chestnut)
L. 13-2-21-34-10-101-031 (Gauen)
M. 13-2-21-34-10-102-008 (Mill)
1. Motion to open Public Hearing
2. Staff Report
3. Public Input
4. Motion to close Public Hearing
5. Motion to recommend approval
3. RZ 19-04 (R-3 to B-4) City of Collinsville (Rezoning) - The City of Collinsville's request to rezone the following parcels from R-3, Multi-Family Residential, to the B-4, Commercial zoning district:
A. 13-1-21-22-15-402-002.002 (Vandalia Street)
B. 13-2-21-27-06-102-001 (Gail / Vandalia Street)
1. Motion to open Public Hearing
2. Staff Report
3. Public Input
4. Motion to close Public Hearing
5. Motion to recommend approval
4.RZ 19-04 (R-3 TO UCD) City of Collinsville (Rezoning) - The City of Collinsville's request to rezone the following parcels from R-3, Multi-Family Residential to the UCD, Uptown Collinsville Zoning District:
A. 13-2-21-33-10-102-020 (Clay / Combs)
B. 13-2-21-33-11-202-017 (Biedler)
C. 13-2-21-33-12-202-024 (Plum)
D. 13-2-21-33-12-202-025 (Plum)
1. Motion to open Public Hearing
2. Staff Report
3. Public Input
4. Motion to close Public Hearing
5. Motion to recommend approval
H. NEW BUSINESS - NONE
I. OLD BUSINESS - NONE
J. STAFF REPORT
K. COMMENTS FROM COMMISSION MEMBERS
L. ITEMS FOR NEXT AGENDA
M. ADJOURNMENT
https://docs.google.com/viewerng/viewer?url=http://collinsville.legistar1.com/collinsville/meetings/2019/11/1280_A_Planning_Commission_19-11-26_Commission_Agenda.pdf