Ruocco strikes back after Hoffman alleges she's soft on child care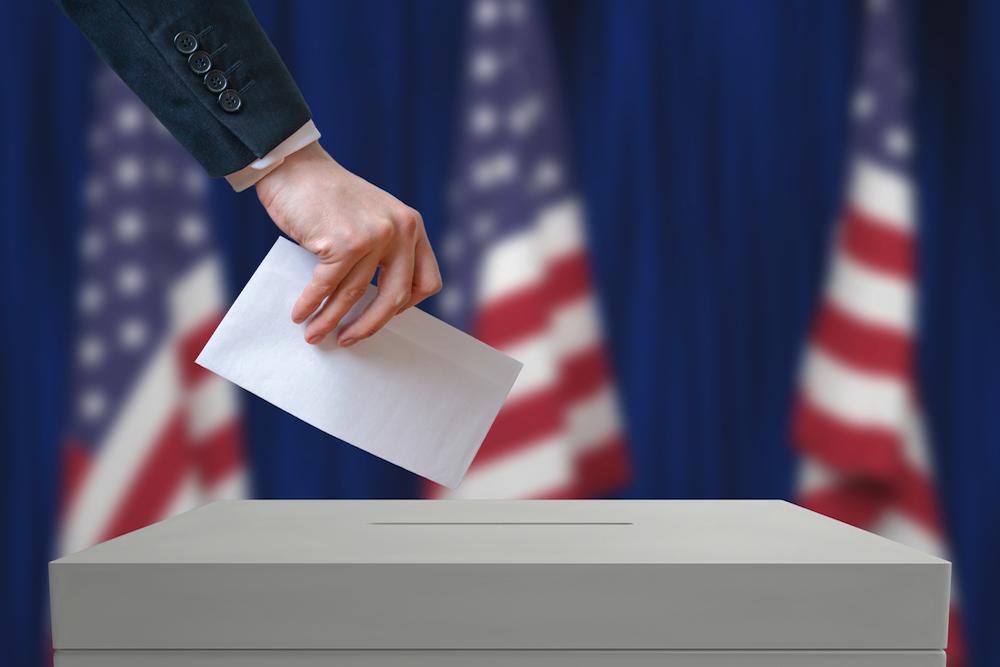 Speaking from first-hand personal experience, Katherine Ruocco, the Republican candidate for the District 113 state House seat, recently clarified her strong stance on supporting child care policies with a statement on her Facebook page.
As a businesswoman and lawyer, Ruocco reflected on how child care assistance was a significant factor in enabling her career trajectory. A mother of four children, she described how she was able to complete her education, care for herself and children, and achieve her professional goals — a significant accomplishment for any parent, but even more so for a single mother.
Contributed photo
"My opponent states that I oppose helping struggling families with child care, but without child care assistance when I was a single mom, I wouldn't have been able to go to college, become self-sufficient and give back to my community," Ruocco said.
During her 2016 campaign to unseat state Rep. Jay Hoffman (D-Swansea), Ruocco has taken a stance against her opponent, previously criticizing his support for tax hikes as a potential solution to Illinois' budget woes.
With perspective gleaned from practice in commerce and advocacy along with law, Ruocco expressed skepticism earlier this year when Hoffman circulated promotional pieces alleging that he "helped create jobs (and) strengthen manufacturing."
Ruocco's response to the mailers was swift. Referring to Illinois having logged one of the worst, if not the worst, years in job losses since the Great Recession of 2008-09 — particularly in the manufacturing sector — Ruocco slammed her rival's claim for credit.
"Really?" Ruocco said. "Either he is hallucinating or he is lying to the people of his district with these statements. Either way — he DOES NOT deserve another term … From his 25 years in office, Rep. Hoffman has deep pockets along with his campaign war chest, built by his cronies and special-interest groups. Your mailbox will be hit with numerous mailers touting Hoffman's 'fighting for the middle class.'"
Ruocco warned constituents to take all such campaign materials with a grain of salt, urging caution. She said his campaign tactics reflect an approach by other Democratic candidates who have taken to excessive mailer ads.
"Shame on Jay Hoffman for daring to suggest that I would ever deprive anyone of the opportunity to become self-sufficient and to help themselves and the generations who come after them," Ruocco said. "My opponent thinks that with his war chest of campaign funds that he can lie his way to re-election. Let's prove him wrong."
Ruocco urged constituents not to fall for "trickery," encouraging voters to "Let Springfield know that we're smarter than this, and we are no longer going to fall in line for the status quo. We deserve better."
Ruocco has pledged her commitment to restoring Illinois' economic balance, as well as maintaining support for childcare. A St. Louis native, she lives with her husband and children in Swansea.
"My younger daughter … is now an attorney and a Marine Corps officer," Ruocco said. "My older daughter, whose hand I am holding, is now a school operations manager working in an underserved community. And I now have the privilege to fight for our seniors, veterans and special-needs community as an elder law attorney."
Ruocco earned her bachelor's in business administration from the University of Missouri-St. Louis and her master's from Lindenwood University in Saint Charles, Missouri, followed by her law degree, from the St. Louis University School of Law in 2003.
In her law practice, Ruocco has focused on the needs of the vulnerable: veterans, the elderly and the disabled. Additionally, she serves on the Swansea Village Board as a trustee. Her campaign emphasizes "common-sense leadership and citizen advocacy."
Want to get notified whenever we write about
Katherine Ruocco
?
Next time we write about Katherine Ruocco, we'll email you a link to the story. You may edit your settings or unsubscribe at any time.
Sign-up for Alerts
Organizations in this Story
More News