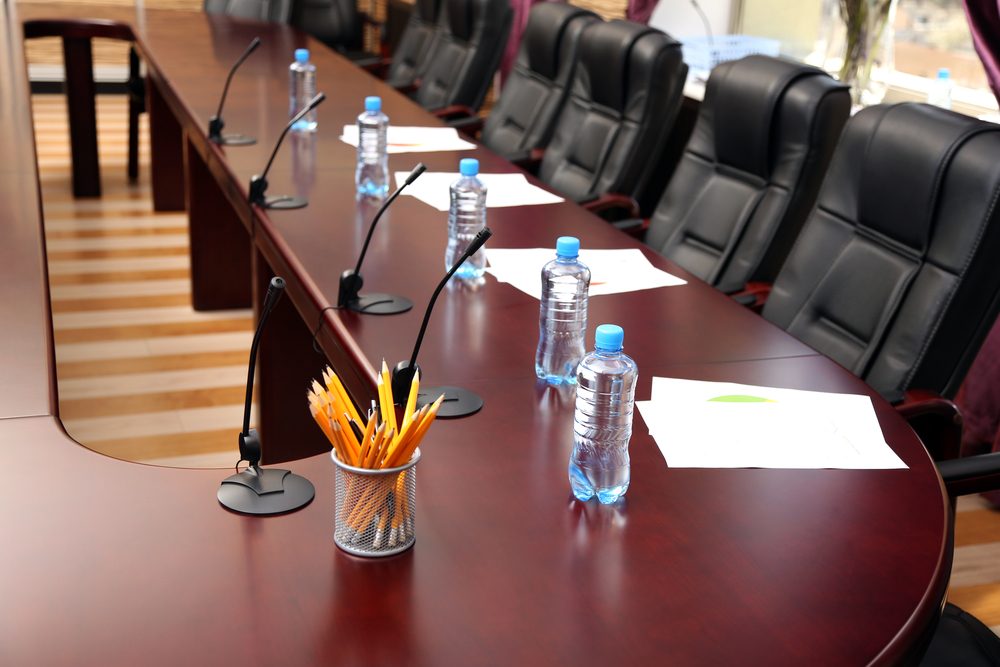 City of Fairview Heights Business Alliance Commission met June 18.
Here is the minutes provided by the commission:
Committee Members in attendance -Charles Daily, Richard Avdoian, Don Barkley, Robert Triplett, Samantha Carter, Michael Hagen, Van Johnson, Charles Kassly
Committee Members absent - Bill Poletti
Other Aldermen and Elected Officials in attendance - Pat Peck
Staff in attendance - Paul Ellis
Recorder - Wendi Gorney
Call to Order
Charles Daily called the meeting to order at 1:31 p.m.
Public Participation
Amy Kempfer
Approval of Minutes
Don Barkley made a motion to approve the April 16, 2019 minutes. Seconded by Richard Avdoian. Motion passed on voice vote.
Economic Development Director's Report
Director Paul Ellis presented his report. The Commission discussed the following:
• PACE financing - Property Assesed Clean Energy program. Puts financing together for solar panels, geothermal, HVAC Systems, etc. for businesses. Many of these programs exist in the Chicago area, but we have the opportunity to be the first south of Chicago. Our intention is to implement this program at the Sears and Fortel's locations. Tom Appelbaum, with Sustainable Solutions Funding, LLC, with be the program administrators in the St. Louis market.
• MEBI - has received a $100,000 grant from the IL Generaly Assembly (active in July). The group will be applying for another grant to be applied to furnishings and fixtures. A significant amount of support funding has been received from local banks and foundations. The mall location will likely open in September. We intend to stay there about 1 year, then move to a permanent location once we find one and renovate it.
• Economic Development Strategy - New reports have been printed and distributed to all f the members. Their next meeting is Friday, June 21st. Extra copies of this report are available, just notify Paul if you are interested.
• Here Today - a lease has been signed and work has begun to renovate the property. Hoping to achieve three times as much tax revenue with the new tenant.
• Lincoln Place - a new clothing store will be opening soon in that center.
• Urban Air - plans to open the end of August or early September.
• Toys R Us – There are competing letters of intent on this location.
• Babies R Us - still working on tenants for this location.
• BobCat - the deal to move east fell through and they would really like to stay in Fairview Heights. They require 10 acres, 1-64 visibility and access. Paul is working with them to find a new location.
• Restaurants - Very competitive industry right now. Paul met with the landowner of Smokey Bones while in Las Vegas. Smokey Bones will be closing numerous stores, but some are still open. They are waiting for all stores to close so they can offer them all at the same time as a package.
• Marketplace - Paul is working with the leaders of DLC and changes are, hopefully, coming soon.
• Lincoln Trail – BAP may need to be revised. Many business owners are interested in it but it is too lengthy and confusing so they are discouraged and don't follow through with the amount of paperwork.
• Lodging Roundtable - Met with WWT Raceway this week. Scott Winter is growing their events and sending people to Fairview Heights for lodging and entertainment.
• We have some tourism money we plan to use on billboards supporting Salute to the Arts, local shopping and maybe partnering with the mall.
• August 29, 2019 - We will be hosting an ICSC event at the Sheraton from 11am - 3pm. This event is for regional retail developers and economic developers. Wade Laufenberg, from Beall's/Burke's Outlet, will be speaking at the event.
• H&M - opens September 22, 2019
• Michael Hagen - Met with Rep. Mike Bost and walked the property of St. Clair Square. Discussed a tenant mix, overview of mall, how to help the mall and retailers' infrastructure and improvements with federal money.
• Sales Tax Report - down, but attributed to overall number of closed stores combined with poor weather conditions last winter. Paul is working to broaden our base..
• Van stated that many small retailers are having a hard time negotiating affordable rents with landlords. Michael agreed and noted that many of new business owners are not well prepared and may need more knowledge to handle owning business better. Richard suggested having a meeting to bring business people together to discuss these needs and try to problem solve together.
• Lincoln Trail TIFF - looking to revamp the application program. We have granted only a small amount of the money available. Chas suggested we get updates on these figures for the next meeting.
• Pat asked about the current state of the Sears location. Committee was informed that the broker that owned it and the real estate agency have been meeting often, but Sears won't come down on their extremely high price. They have a group wanting to buy and renovate, but the price is far too inflated for the area.
Monthly Revenue Reports
Director Ellis presented the sales tax report. The City is down -3.3%, or -$22,100.47 and year to date is down -3.8%, or -$85,097.69.
Finance must fix the blank space for March 2015 for the next report.
A motion to adjourn was make by Richard Avdoian and seconded by Don Barkley. Adjourned at 2:52 p.m.
http://www.cofh.org/AgendaCenter/ViewFile/Minutes/_06182019-1111