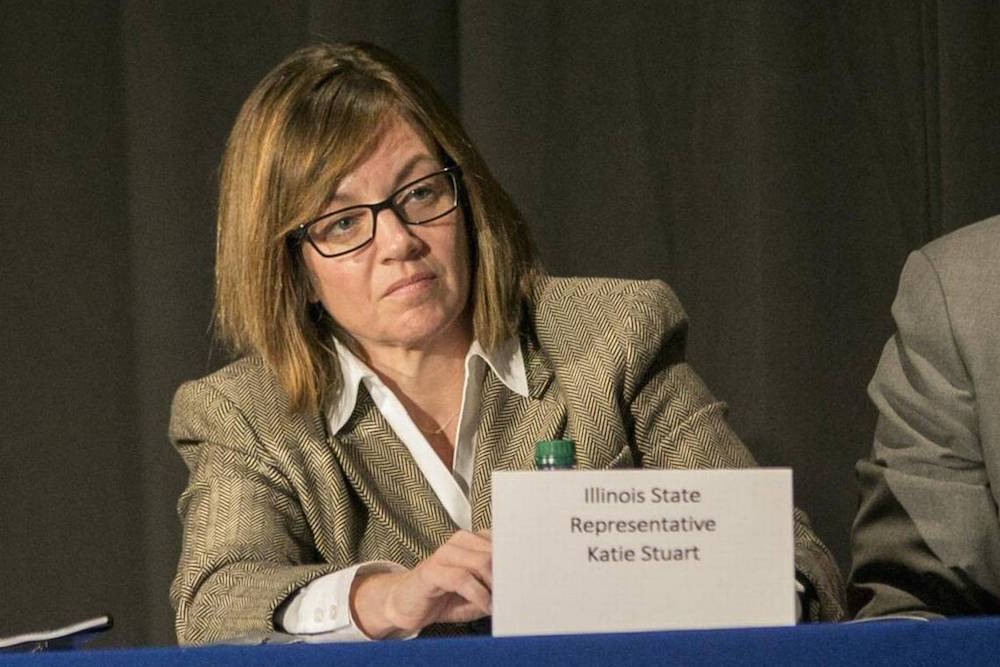 Illinois state Rep. Katie Stuart (D-Edwardsville)
Illinois state Rep. Katie Stuart (D-Edwardsville) was among a group of Democratic lawmakers opposing a proposal by Republican Rep. Deanne Mazzochi (R-Elmhurst) aimed at ending "systemic conflicts of interest" in the state's broken property tax system.
The measure was ultimately voted down by a 40-23 count.
"These conflicts generate disproportionate outcomes, increase costs and often benefit politically connected insiders," Mazzochi said in a press release. "Currently this task force has 90 members. It is absurd to suggest we can't have a subcommittee to target conflicts of interest that both sides of the aisle know exist. Today's vote demonstrates that members of the majority are insincere about real reform."

Illinois state Rep. Deanne Mazzochi (R-Elmhurst)
Mazzochi also noted that many of those voting no "profit from the property tax system.
"If this task force wants to achieve meaningful reform, we must address the problem of high-level political insiders who game the system, whether at the state, county or local level," she said in the release. "Illinois residents already pay among the highest property taxes in the nation. They don't need an added corruption tax. The antics on display at the meeting are the exact reason why we do not have property tax relief today."
Fellow DuPage County Reps. Grant Wehrli (R-Naperville), Amy Grant (R-Wheaton) and Anne Stava-Murray (D-Naperville) stood in support of Mazzochi's proposal.