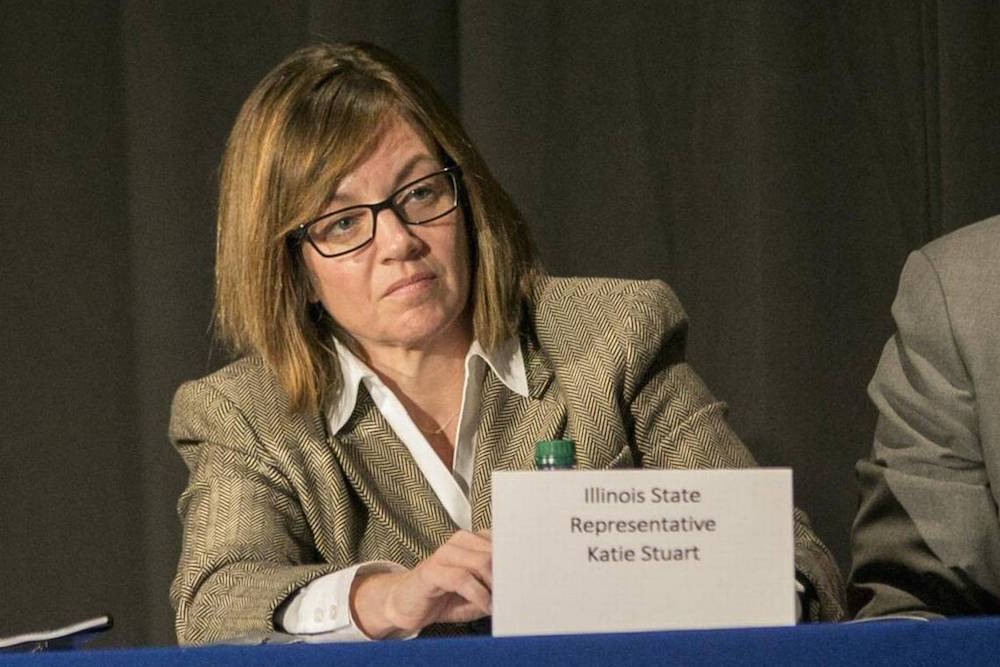 Illinois state Rep. Katie Stuart (D-Edwardsville)
Illinois state Rep. Katie Stuart (D-Edwardsville) is defending the stealth construction of a Planned Parenthood-owned "mega abortion clinic" in her 112th District as a decision made in the best interest of everyone.
"I think it's because we know that there are protesters," Stuart offered to NPR as the reason why residents of the district were never told such a facility was being built in their community as the organization shielded itself under the protection of shell-company status. "For safety reasons, they don't want people in the way of the construction process. They wanted to stay on schedule and on time to complete the medical facility they were working on."
With construction on the 18,000 square-feet facility nearly complete, Stuart also tried to defend the new owners against accusations that their new investment is solely a business move driven by the hope of profit. The Southern Illinois-based facility stands near the border of Missouri, where lawmakers recently shuttered all the state's abortion clinics except one in St. Louis.

Illinois Gov. J.B. Pritzker | Linkedin
The new operation instantly becomes one of the largest abortion clinics in the country and comes at a time when more and more states have sought to restrict providing such services.
"The location specifically is very close to interstate access, so it's easy for people who unfortunately are needing to travel from our other neighboring states as well, not just Missouri but Indiana and all around," Stuart said. "So, I think it was really a matter of patient access."
But critics are quick to point out that Stuart is not the most objective observer given that she received almost $30,000 from Planned Parenthood and other pro-abortion groups during a recent campaign. She was also one of the primary sponsors of the Reproductive Health Act that makes taxpayer-funded abortions legal in Illinois, a measure that Gov. J.B. Pritzker recently reenforced through executive action.
As part of his vow to make Illinois "the most progressive state in the nation," Pritzker also recently teamed with Planned Parenthood to turn down as much as $2.4 million in federal Title X dollars to ensure that clinics can continue offering services that include abortion referrals.