Moore says he'll fight for House District 108 taxpayers
Pexels
Prospective candidates began filing petitions last week with the Illinois State Board of Elections to run for a political position, and Don Moore, running for the 108th House District, was completing his filing, the first step to bringing positive reform to the residents of Illinois.
"My campaign approach is to take the necessary efforts to reach out to the people within the 108th District; to talk with them and let them decide if they believe I can produce results in Springfield," Moore told the Metro East Sun. "It is up them to determine who will best represent their interests when it comes to fighting to lower their taxes and fighting for other conservative issues."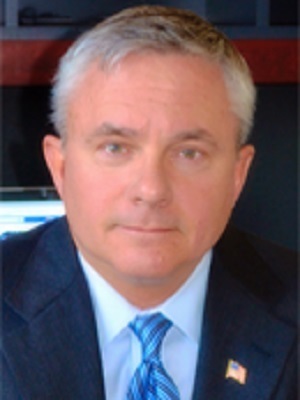 Madison County Board Member Don Moore, running in GOP Primary for Illinois State House
Moore's desire to run started earlier this summer when he learned of the 32 percent tax increase that Rep. Charles Meier (R-Okawville) had voted for. As far as Moore is concerned, Meier failed the public through his inability to support the taxpayers.
"His decision to increase our taxes were contrary to his pledge to us when we voted for him and elected him to office to represent us," Moore said.
Moore believes that the budget Meier voted for only worsened the current economy in Illinois and failed to address the current issues the state is facing.
"When I filed to run for state representative in Springfield on Monday morning (Nov. 27), I was essentially announcing to Mr. Meier that his vote to raise our taxes had consequences," Moore said. "Mr. Meier abandoned his words to us when he succumbed to Democrats and his union financial supporters by agreeing to increase our taxes."
Moore feels that he can be the representative that the people of Illinois deserve, and he is fully prepared to do what is necessary, even if it means making some waves.
"My time and efforts in Springfield will be a far cry from cooperating and voting with the (House Speaker Michael) Madigan political machine like our current representative has proven," Moore said. " I am willing to sacrifice my energy and time away from my family to do what is right for Illinois taxpayers. I will be on the offense to fight against liberal policies that has flourished for far too long in Springfield."
Moore, a Republican from Troy, is seeking the 108th House District seat currently held by Meier. The 108th House District covers parts of Clinton, Madison, St. Clair and Washington counties.
Want to get notified whenever we write about
Illinois' 108th State House District
?
Next time we write about Illinois' 108th State House District, we'll email you a link to the story. You may edit your settings or unsubscribe at any time.
Sign-up for Alerts
Organizations in this Story
Illinois' 108th State House District
More News